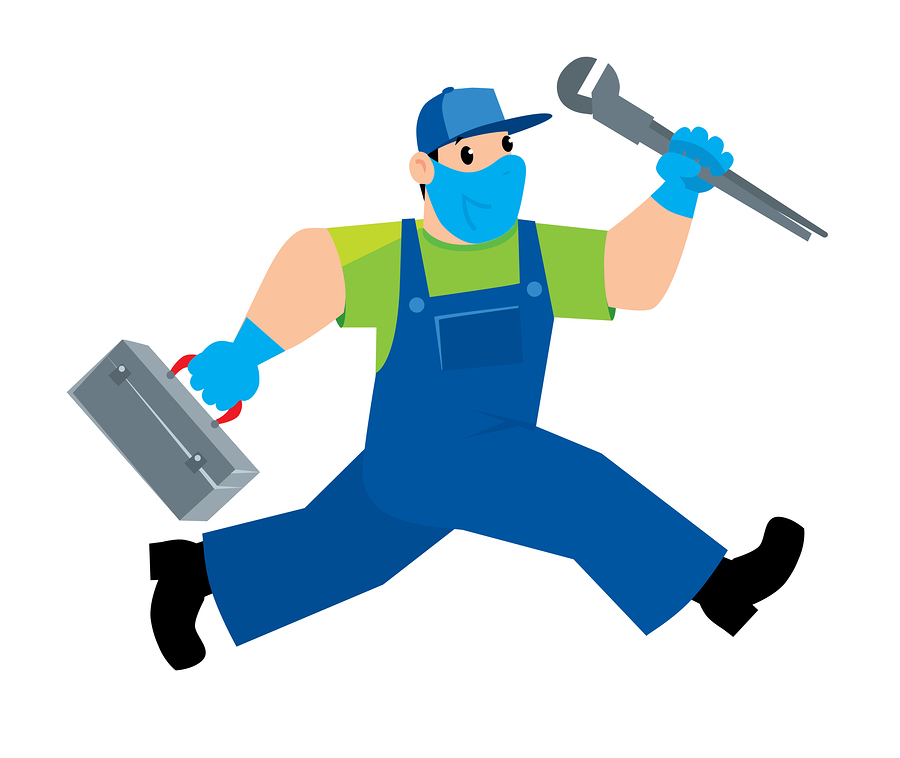 The Trades Are Still Working – At Least Some Are
Amid the coronavirus shutdown, some states – Illinois and California among them – have deemed construction projects as essential businesses and allowed projects to continue. Others have ordered construction sites closed except for those involving health care and other critical facilities. A survey in late March by the Associated General Contractors (AGC), a national organization representing large construction contractors, found that 39% of companies had projects stopped by clients or local authorities, up from 28% the prior week. So, the trend seems to be toward shutting down construction.
It would seem to me that construction, more than most business activities, is capable of proceeding with reasonable precautions, such as worker protection, generous applications of sanitizer and spacing between other people. After all, hard hats, gloves, masks and safety goggles are standard equipment on many jobsites, and much of the work takes place outdoors. Construction accounts for 4.1% of gross domestic product, and shutdowns reverberate throughout the economy, affecting building material and equipment suppliers among others.
On the other hand, some 13% of AGC members responding to the aforementioned survey reported worker infections and that number appears to be rising. Most construction projects can be delayed without too much trouble, so I won't argue with health authorities who say they should be shut down.
It's a somewhat different story with the service trades. Failure to fix broken toilets, furnaces and electrical outages would have bad health consequences too. We should be grateful that in most parts of the country, service firms are still responding to plumbing, HVAC and electrical emergencies. The best among them are taking extra precautions by providing technicians with plenty of protective gear and instructing them to safeguard both themselves and customers with what's come to be known as social distancing.
Our entire country – indeed, the entire world – is facing a situation none of us have ever experienced before. The isolation, precautions and economic pain are impacting just about everyone. It's caused many of us with time on our hands to reflect on what's important and to cherish family, friends and community more than ever before.
To them, I would add the service technicians who risk their health to come to our assistance. They have been impacted like everyone else. Although still taking calls, almost all service companies report drastically reduced business. Home and business owners understandably have put off almost all non-emergency installations and repairs. Like other businesses, most service firms have had to lay off people and the technicians who are still working typically are suffering steep declines in work hours and pay.
We'll get through this and eventually life will return to normal. In the meantime, stay healthy, and treat with respect the service providers who are trying to help you do exactly that.
---