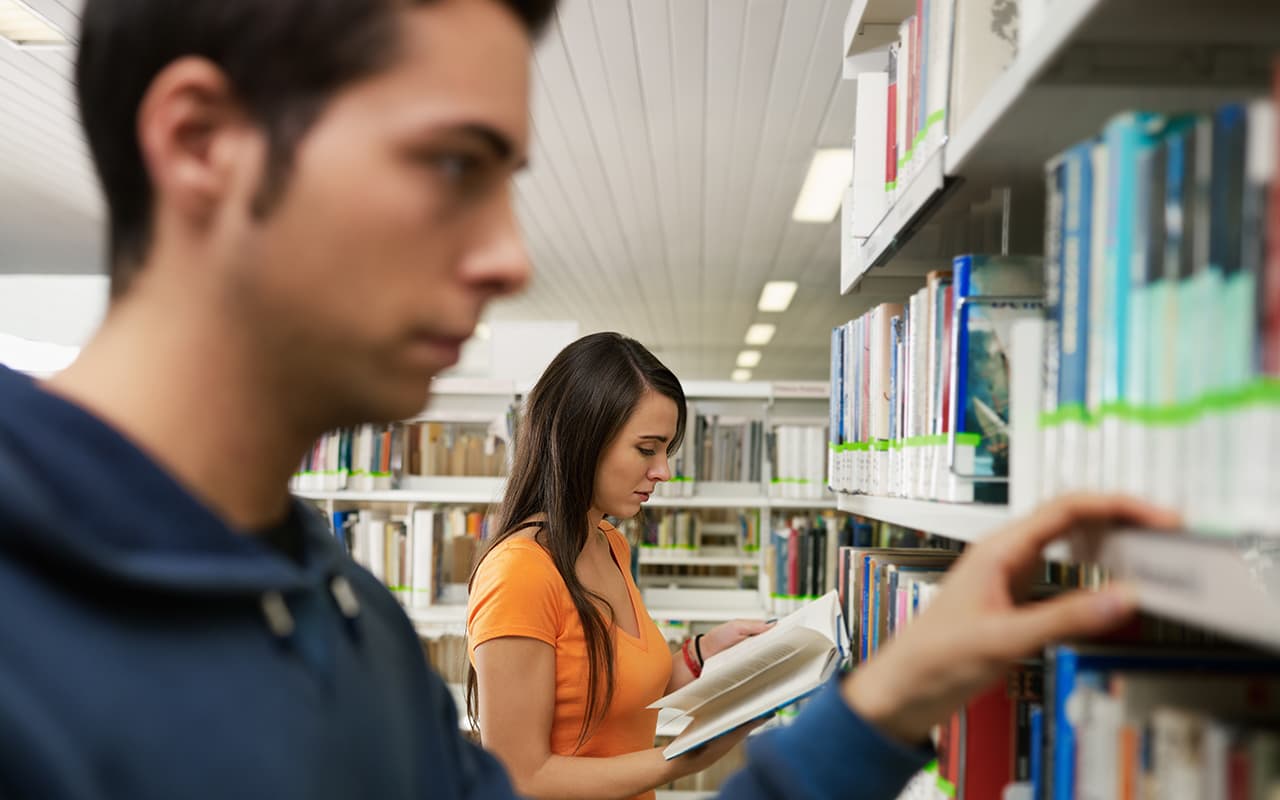 Going Up: The Increasing Cost of College Textbooks
by Kate Cinnamo
|
February 28, 2020
|
Student Debt
|
0 Comments
CBS News recently reported that the average cost of college textbooks has risen four times faster than the rate of inflation in the past decade. The high cost has also been the reason why 65% of college students have gone without buying required textbooks at some point.
One of the reasons generally attributed to the constantly increasing prices is the cost of actually producing textbooks. Paper products keep getting more expensive. And the irony is that the supposed solution – eBooks – haven't offered any relief. Here's what you should know.
Why aren't eBooks decreasing the price of textbooks?
The biggest reason, according to CBS News, is because of access codes. If you purchase an eBook, you'll need an access code to open it. Those codes are usually set to expire at the end of a semester. As a result, most electronic versions of college textbooks are now the same price as the traditional ones.
The rules change once you're out of high school
Get ready for sticker shock. When you get to college, you'll discover that the average cost of a textbook can be between $100 and $200. This means the costs of your books for just a year of classes can set you back $1,000 or more.
If you went to a public high school, you didn't pay for textbooks. They were purchased by tax revenue. You'll pay for textbooks out of your own pocket even if you go to a public college.
What contributes to the high costs of these textbooks?
Keep in mind that the publishers of these textbooks are for-profit companies, but they're not necessarily greedy. For example, a collection of writings your college professor assigns for a class may feature a large group of authors – and each one receives a copyright fee. It quickly adds up. The cost of these books can be justified.
Are you studying something highly specialized? There won't be a big demand for the textbook. Low printing volumes make it more expensive to publish these specialized textbooks. And, chances are that these will also be about subjects which must be constantly updated. New editions cost money to update and reprint.
Popular college textbooks cost less because the publisher can sell a greater number of them. But what many people don't realize is that unlike high school, where departments or whole districts decide on textbooks, each college professor can decide which textbook to assign. No more volume discounts.
The US Department of Education estimates that the current cost of a four-year college education is more than $93,000. Expensive college textbooks are contributing to this price.
There are alternatives. You can get a well-paying job in the trades as a plumber, electrician, or HVAC technician and not have to worry about economic downturns or overseas outsourcing by attending a two-year public trade school. The cost is less than a third, and you'll be finished in half the time. Discover more about  apprenticeships that pay you while you learn.
---