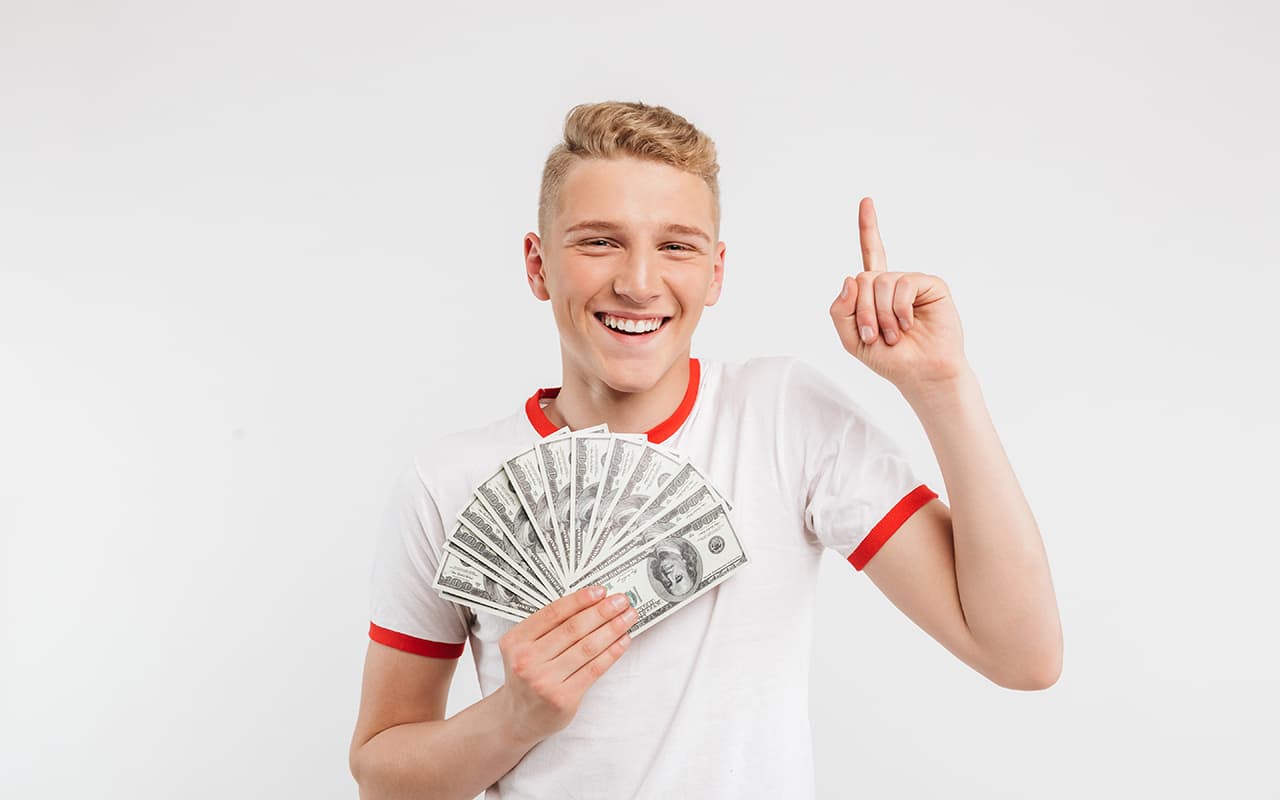 What You Should Know About Your First Bank Account
Preparing for life after high school means getting ready to handle bills and financial obligations. It usually means you're moving away from home to be closer to your next level of education – but even if you're staying at home, you'll have to manage finances in a more sophisticated fashion. You'll need the services of a bank.
You're already bombarded daily with advertising and marketing for financial institutions. Here's a way to make sense of what those messages are all about and what you should be looking for.
Make "Free" Your Focus
"Starving student" may be a bit dramatic, but most high school graduates moving on to the next level of education are not independently wealthy. Not having a lot of money means you want to be especially careful that banking fees don't gobble up what you have.
Some homework assignments are more valuable than others. This one can pay you back. Take the time to look for a financial institution that features:
No monthly maintenance fees
A low or no minimum balance requirement
A free debit card and free automatic teller machine (ATM) usage at its branches
Free online banking
Free physical check writing
No monthly transfer fees
These usage fees can add up quicker than you might think. Many are tied to a minimum balance requirement – so they're free until your balance drops below the threshold. Again, those fees will then add up quickly.
The good news for all of us is that financial institutions have to compete for our business. Many of them offer these suggested features. Many also offer special accounts for people just starting out. Do some comparison shopping before you decide.
Mix and Match
Don't worry if you're unable to find a financial institution that offers the suggestions above. It might be time to mix and match. There are no rules that say your checking and savings accounts have to be with the same financial institution.
You may discover that you'll get a higher interest rate on a savings account at a savings and loan institution or credit union, rather than a full-service bank. Many new financial institutions that operate only online offer higher yields and lower minimum deposits for savings accounts – while still giving you easy access. Just make sure that any financial institution you decide to use is insured by the Federal Deposit Insurance Corporation (FDIC).
Watch for the ATM Trap
Money you'll use quickly needs to be accessed easily, and without the concern about ATM fees. There's usually a trade-off if you decide to go with a large financial institution. They'll offer free ATM usage with a large network – but you'll get socked with charges for other things.
Make it a habit to look for ATM machines as you go throughout your day. Do you see a sufficient number attached to the financial institution you use? Or, go online and map them out. Most financial institutions offer this feature on their website and you don't need an account with them to see it.
Preparing for the next step in your life after high school usually means you're on a fixed budget. Make sure your financial institution helps you stay on that budget. High school students who opt to pursue a career in the trades as a plumber, electrician, or HVAC technician often discover the financial constraints of the education involved are easier to bear. It's far less expensive than a four-year college degree, and apprenticeship programs allow you to actually earn a salary while you learn.
---