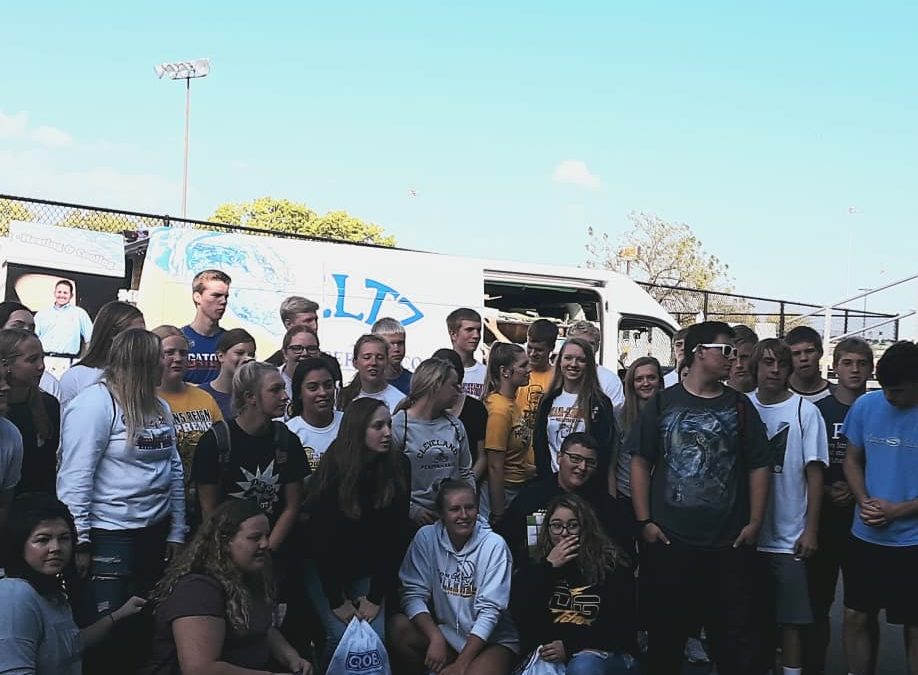 Beltz Home Service Co. Invites Students To Explore The Trades
by Kate Cinnamo
|
October 9, 2019
|
Blog
|
0 Comments
Beltz Home Service Co., headquartered in Findlay, Ohio, participated at a local career day with over 2,000 high school students from local districts.
A showcase of technical industries and the career opportunities found within them, the event was a huge success. Beltz Home Service educated the students on the training, education and career path of jobs in the electrical, plumbing, heating and cooling trades. Beltz Home Service also used industry resource materials created by Explore The Trades, a nonprofit organization dedicated to bringing talented individuals into the trades of plumbing, electrical, heating and cooling.
"With almost 2,000 students there, we received an amazing response from everyone – especially the female students," commented Lara Beltz, marketing manager of the company. "In fact, three young ladies were committed to doing a ride-along to learn more about the industry! We had our local Rinnai vendor to come with us, showcase a tankless water heater and talk about the efficiency of the equipment."
Students at the event were exposed to several potential career options. Why should they consider the trades? "This is the "cause" generation," Beltz said. "I shared with the students that in this industry, you have the opportunity to help customers daily and play a role in helping the environment by installing and servicing energy-efficient equipment. Along with no student loan debt, paid apprenticeships and earning a great salary, these jobs are not "second tier" and are necessary in our communities."
For more career information about plumbing, electrical, heating and cooling, visit Explore The Trades.
---