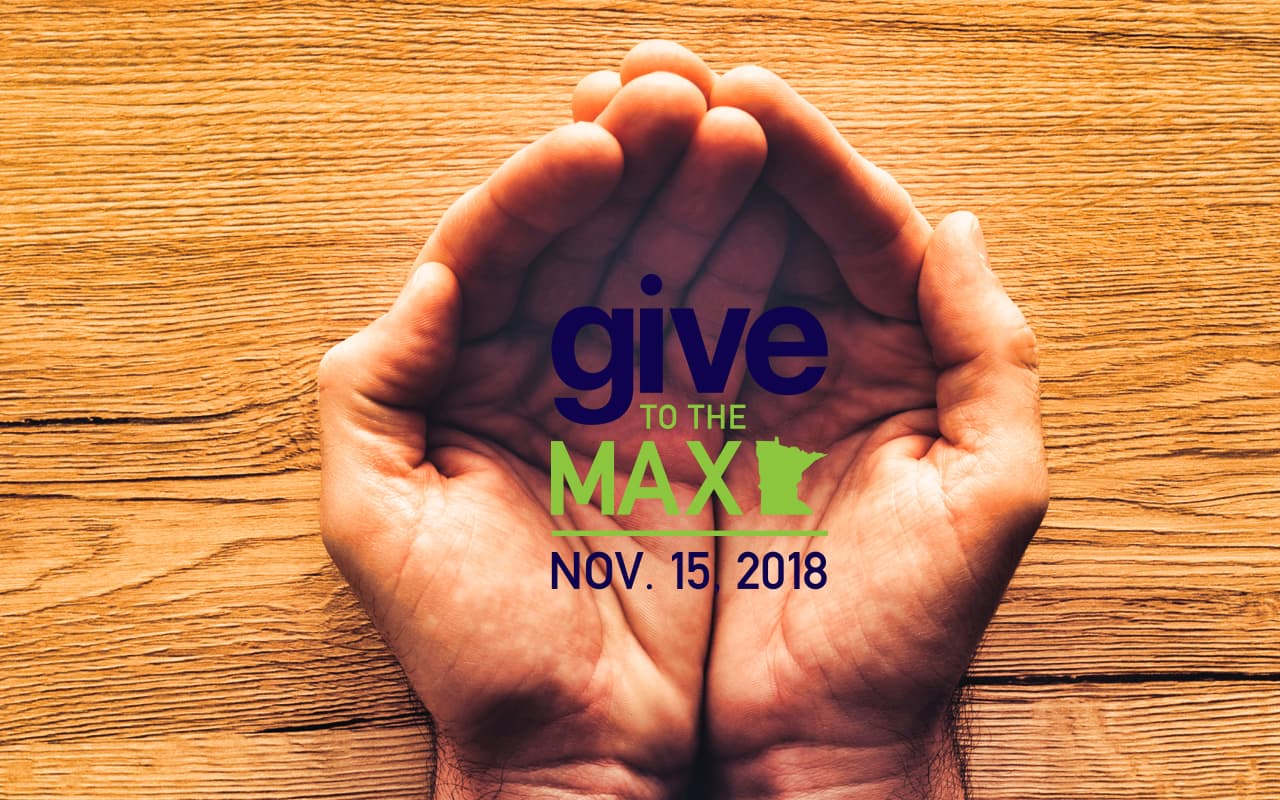 Help Us Build Scholarship Fund on "Give to the Max Day" – November 15
by Jim Olsztynski
|
November 12, 2018
|
Blog
|
0 Comments
The people of Minnesota are known for their generosity, but there's one particular day each year when giving takes a spotlight. This year, Give to the Max Day turns 10, and we're hoping you'll include the Nexstar Legacy Foundation when you make your donations.
Created as a launch party for GiveMN.org in 2009, Give to the Max Day has turned into Minnesota's giving holiday. It is a special 24-hour period to highlight the work and worth of nonprofits and schools all across Minnesota, and a day for generous Minnesotans to give back what they can to the causes and organizations that mean the most to them. And as a bonus, GiveMN offers thousands of dollars in prizes to provide a little excitement, start some friendly competition, and help donors make their dollars go farther.
Over $14 million dollars was raised in 24 hours that first year in 2009. Now it's an annual tradition that's raised more than $150 million. Every year thousands of organizations and individuals generate donations and excitement for Minnesota causes that are working to improve the quality of life for all Minnesotans.
Help Us Offer Scholarships
We created the Nexstar Legacy Foundation as a nonprofit organization to attract individuals to the heating, air conditioning, plumbing, and electrical industries by showing them the prestige, earning power, and stability of careers in these fields. Best yet, it's not necessary to take on the debt of a traditional four-year degree to pursue a career in the trades. Learn more about our mission by watching this video.
The US Department of Education estimates that the cost of a two-year public trade school education – which is what you need to prepare for a career in the trades – costs an astounding $65,000 less than the average $93,000 price of a four-year public college.
The Explore the Trades website helps to educate students about what a career in the trades has to offer, and it features scholarships available through the Nexstar Legacy Foundation. We've given away scholarships totaling $2765,000 since our founding in 2005 to both college-age students, as well as military veterans through our Troops to Trades program.
The Foundation funds more than scholarships. The Explore the Trades website offers a complete career roadmap for anyone interested in becoming a plumber, electrician, or HVAC technician. It features everything from the latest news about the trades to actionable advice and job guidance. There's even an interactive quiz that can help give insight on which trade is right for you. All of this is funded by donations made to the Nexstar Legacy foundation.
Your donations during this year's Give to the Max Day will help us fund further outreach to young adults ages 15-25,Veterans, National Guard, and Reserve members – with the goal of offering scholarships, training grants, and career placement assistance in the plumbing, HVAC, and electrical industries. Please use this direct link to our GiveMN page to make a donation today.
---