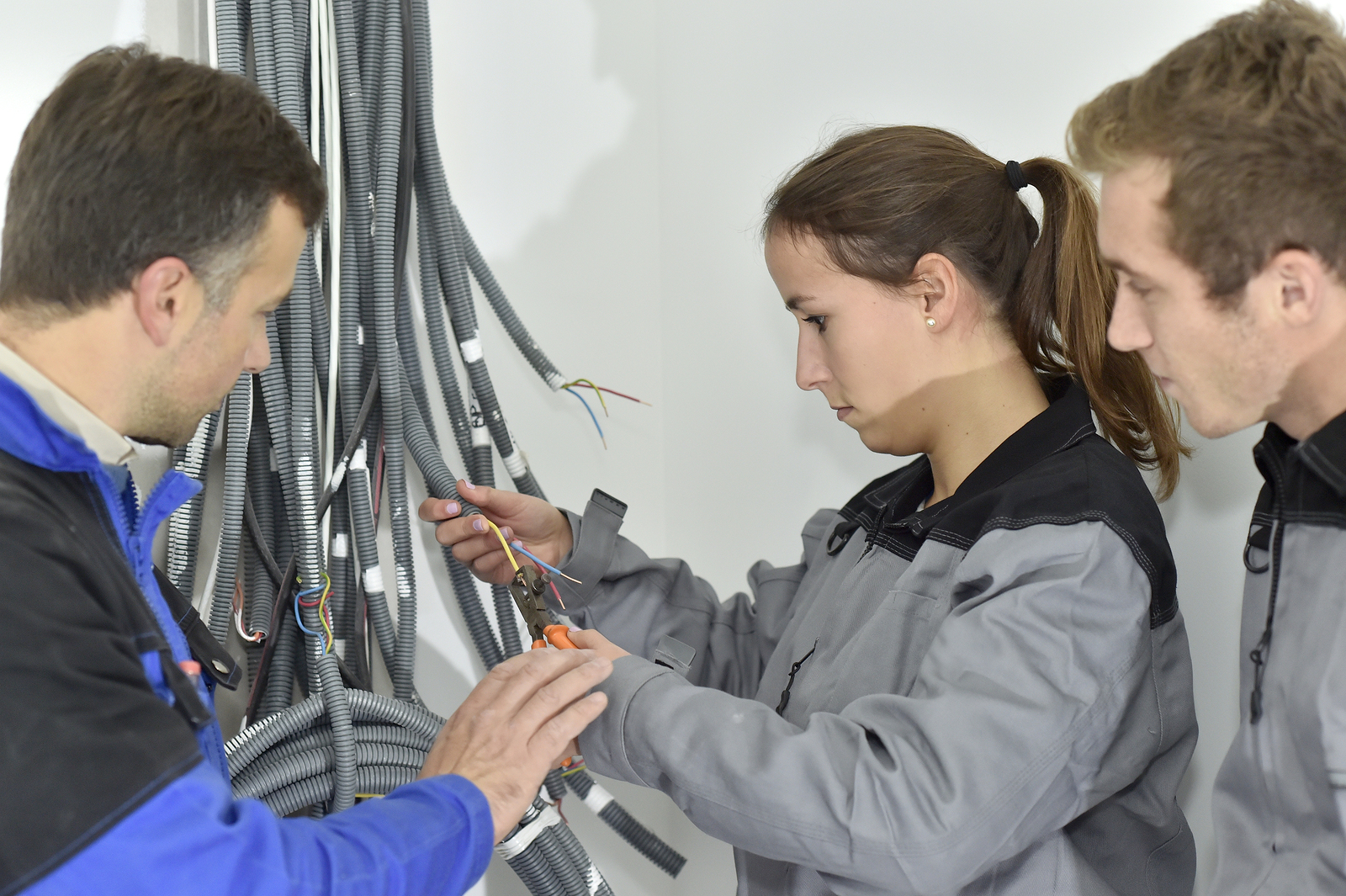 What's It Take To Be An Electrician?
by Jim Olsztynski
|
October 27, 2014
|
Electrical
|
0 Comments
This trade is more critical than ever.
Skilled electricians always have been in high demand, but the trade is becoming more critical than ever because of the abundance of electronic systems being installed in homes and commercial buildings nowadays. So-called "smart homes" feature a array of automated systems to control lighting and appliances by voice activation, automated sensors or even remotely over the internet. All of them require electricity to operate.
Electricians are among the most numerous and highest paid skilled trade workers, earning a median income of $49,840 ($23.96 per hour) as of 2012, according to the Bureau of Labor Statistics (BLS). BLS counted 583,500 electricians employed as of 2012, projected to grow by 20% in the subsequent 10 years, which is higher than average for jobs tracked by BLS.
As with the other skilled trades reviewed in this blog, I find the median income figure reported by BLS to be misleading. A median differs from average. It means half the electricians earn more, half earn less. Top tier electricians can earn more than six figures. That is worth striving for.
Electricians install and maintain the wiring and equipment that provide electrical power to homes and buildings for communication, lighting, HVAC and various other control systems. Basic electrical training encompasses classroom instruction on blueprint reading, electrical theory, circuitry, electronic devices, math, electrical code requirements and safety/first aid. A lot of emphasis is placed on safety, for the obvious reason that electricians routinely work with high-voltage power systems. Advanced instruction may include designing and diagramming electrical systems.
On-the-job (OJT) training typically includes mastery of electricians' tools and tasks, starting with drilling holes, setting anchors and working with conduit, then proceeding to ways to install and connect wiring outlets and switches. A fair amount of carpentry and masonry skills are required due to wiring that may penetrate walls, ceilings and wooden structures. Some electricians may receive specialized training applicable to commercial/industrial systems, such as telecommunications, fire alarms, cranes and elevators.
If you are a high school student looking at this trade, be sure to take every course you can in math, electricity, mechanical drawing, physics and any shop classes that might be offered. A high mechanical aptitude is essential, along with at least average physical strength needed to lift heavy equipment and ladders, pull wire and handle a variety of electronic appliances and equipment. Do not try to become an electrician if you are color blind. That's because many complex electrical systems have color-coded wires.
Some electricians learn their trade at community colleges and technical schools, while others pick it up via apprenticeship programs. Union electricians learn the trade through apprenticeship programs sponsored by the International Brotherhood of Electrical Workers (IBEW) and the National Electrical Contractors Association. Union apprenticeships generally span 3 to 5 years. Nonunion programs also exist, sponsored by the Associated Builders & Contractors Association and Independent Electrical Contractors Association. Many individual companies have training programs that vary in duration and intensity. Some collaborate with local community colleges and trade schools for work-study programs that combine classroom instruction with OJT.
Most state and local jurisdictions require electricians to be licensed. License requirements vary but typically include an examination that tests their knowledge of electrical theory, the National Electrical Code, and local electric and building codes.
---