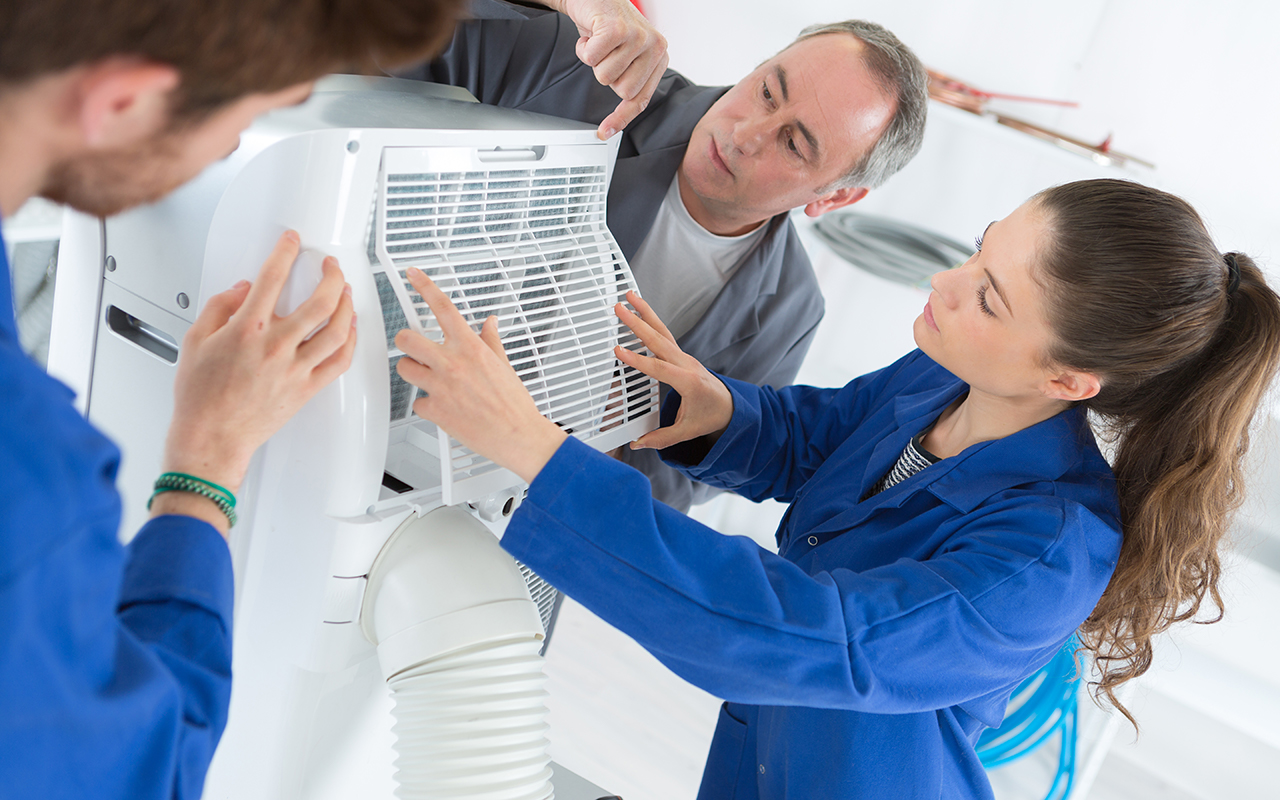 What's The Difference Between An Internship And An Apprenticeship?
Hands-on training. That's the benefit of an internship and an apprenticeship—but it's pretty much where the similarities end.
In terms of career benefits, an internship might be expected if you're college-bound—but there's seldom any assurance that you'll be able to use it to guarantee a job. On the other hand, an apprenticeship is almost a certain guarantee of a job offer once you've completed the program. Here's what you need to know about how apprenticeships are different than internships.
It's Easier to Find an Internship
Surprisingly, apprenticeship programs aren't as numerous in North America as they are throughout the rest of the world—especially in Europe. It doesn't mean you're out of luck, though.
Apprenticeship programs in the United States and Canada tend to be geared toward highly skilled technical jobs, like those in the trades—plumbers, electricians, and HVAC technicians. There's a serious shortage of people pursuing these jobs, by the way, so they offer excellent long-term career opportunities.
You'll find that most internships are general in nature—and they're very easy to find once you're settled into college.
Internships are Short-Term
Think of an internship as a field trip that lasts for a semester or over your summer break. An apprenticeship, on the other hand, will usually last for -two or more years. It's a full-time commitment where you'll have the unique combination of classroom instruction and hands-on training.
Apprentices get intensive education and experience directly related to the job they'll pursue. An intern can only expect to get a taste of the experience related to their area of interest.
Apprenticeships Pay Better
It wouldn't be fair to say that you don't get paid to be an intern. There are internships which offer a small salary or stipend—but most often you'll receive college credit in return for your time. It's a different story with apprenticeships.
These programs are designed to give you highly focused training and practical experience that you'll use immediately after completing the programs. And while it's not at the level of a full-time, experienced employee, it's often enough to be a livable salary. You're getting a taste of what's in store for you when you follow this career—including a sample of the pay.
Hands-On Training
Remember that field trip comparison? It really is a fair one when you compare an internship to an apprenticeship. Interns get to interact within an office environment, but you're seldom given much actual responsibility.
As an apprentice, you'll actually do the work as you get on-the-job training. It's the real deal, along with the responsibility that comes with the profession.
You'll End Up With a Job
It is possible to be offered a job as a result of an internship, but most of these programs offered by companies aren't set up to give you an intensive training opportunity like an apprenticeship. They know they're working with college students who most likely have a few more years before they'd be employable, anyway.
An apprenticeship is a completely different approach. An employer is sponsoring you. They're investing in your training and development as a professional. The expectation is that you will start your career by working for them. There are few programs with this level of future job security, and it's something that an internship simply can't offer.
Find out more about apprenticeships here.
---