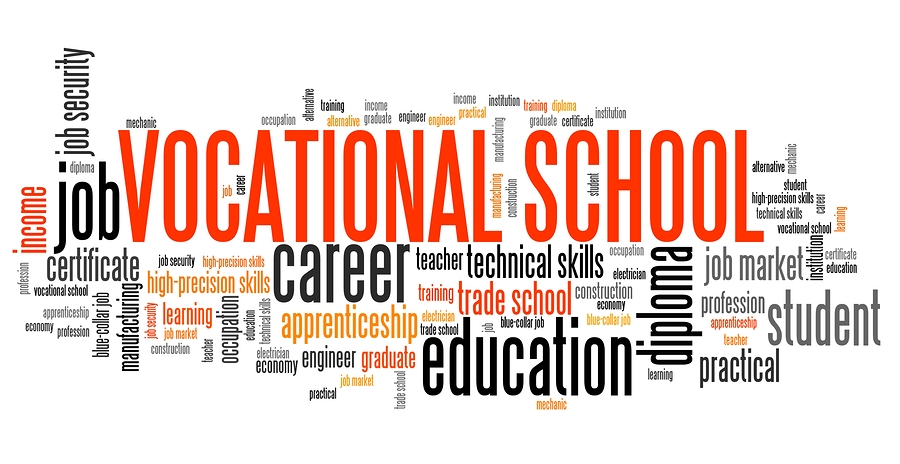 THE IMPORTANCE OF VOCATIONAL EDUCATION
September 29, 2016
By Rebecca Woodul
ITT Tech's nationwide closure forces us to ask, where is the next generation of skilled tradesmen and women going to come from? Are there enough tools out there able to bring young men and women into the fields starving for talent?
Vocational and technical education is not only a lucrative path for students who don't thrive in the traditional classroom setting. Institutions like ITT tech are practical engines of talent. These 'engines' are producing the future's skilled workforce—one we depend on for roles vital to our economy.
So ITT tech's closure comes as a hard blow and a bad omen for our economy. How? Education and economy are intimately linked. Let's take a look at our current situation.
Our country's manufacturers and construction companies are already struggling to fill skilled positions. What's the forecast for their future? Specifically, when institutions like ITT Tech shut down, and are no longer producing talent to fill their needs.
The skilled trades have suffered the most from a lack of talent inflow. These talent shortages—what we call the skills gap—can be blamed in part on America's education system. And the lack of resources like ITT Tech to offer a pathway into a trades careers.
Industry spokesperson Mike Rowe frames this dilemma all too well. Toward the later 21st century, students were fed this myth that blue collar work was somehow less respectable than white collar work. And, thus, that a four-year college degree was the only viable path for success.
The result? Without diving into the perils of student debt, we can understand one thing. If less and less kids are taking up trades educations, the shortage of skilled talent will only grow.
The bottom line is, there can be no economic growth without the workforce to support it. And alternative paths of education are a prerequisite to the kind of economic growth our country needs to recover.
What we need is an education system that places due value on vocations and trades careers. By making the skills and training accessible, our youth have the tools needed to join the workforce we depend on. And by investing in the right initiatives and challenging the stigma on blue collar work—we can build back our country's skilled workforce. This time stronger, and for the long term.
Author Bio: Rebecca writes about trends in the skilled trades. From vocational education to veterans in the field. Women in the trades to the economy. Her job is to tell the story of her industry. She serves as Marketing Lead for CraftForce—the employment agency specializing in the skilled trades.
---