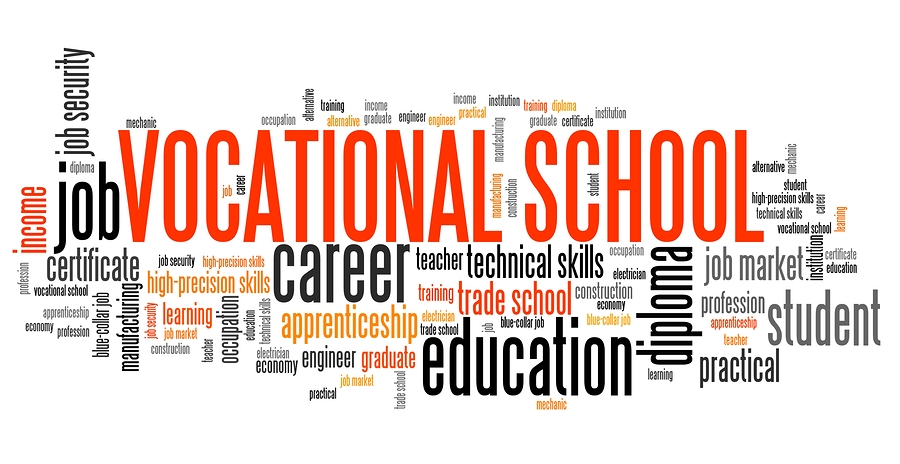 Trade Education Is Gaining Support
Sometimes in writing this blog it feels like I'm preaching to the choir. You wouldn't be reading this is you didn't have an interest in exploring the trades.
On a positive note, it's also catching on with the public at-large and well as our political leaders. I read more and more articles in major news media outlets and see more and more features on TV news about the increasing value of trade education and the decrease in enthusiasm for college given rising costs and diminished job prospects.
Feelings are one thing, but tangible action is more important. There, too, progress is being made. At the federal level, last year Congress enacted legislation called Strengthening Career and Education for the 21st Century Act to provide increased funding and other incentives for technical education. Additionally, an organization called The Association for Career and Technical Education (ACTE) last year reported that 146 policies were enacted by states around the related to vocational education funding, work-based learning, certifications and much more.
Last year, President Trump established the National Council for the American Worker. The initiative is asking companies and trade groups throughout the country to expand programs that educate, train, and reskill American workers from high-school age to near-retirement. Since President Trump signed the Executive Order, more than 300 companies and organizations have pledged to contribute over 14 MILLION new education and training opportunities for American students and workers over the next five years.
Other legislation in the works includes Jumpstarting our Businesses by Supporting Students (JOBS) Act. This bill would extend Pell Grant funding to short, job-focused community college education and training, which means that Pell Grants would now be available to students looking to go into the skilled trades.
You can read more details at the links provide here. The important point I'm making is that trade education is coming to the forefront of public attention. Action is following talk, and that trend shows no sign of letting up.
---