COVID-19, the coronavirus, continues to make headlines around the country. In this time of uncertainty, it is with heavy hearts that we have decided to cancel our annual golf tournament originally scheduled for May 22, 2020. Refunds will be provided for completed sponsorships and registrations.
Thank you and be well.
Elaine Damschen, President
Mainstream Electric, Heating, Cooling & Plumbing
Kate Cinnamo, Executive Director
Explore The Trade
May 22, 2020
The Coeur d'Alene Resort
Coeur d'Alene, ID
All proceeds raised at the golf tournament will be dedicated to Troops To Trades, a program of Explore The Trades.
Troops To Trades focuses on connecting veterans with careers in the plumbing, heating, cooling and electrical industries following military service.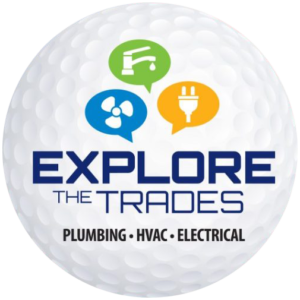 Meet & Greet
Thursday, May 21st – 7-9 p.m.
Whispers Lounge in The Coeur d'Alene Resort
115 S. 2nd Street
Coeur d'Alene, ID 83814
Hosted cash bar
Hotel block is available at:
The Coeur d'Alene Golf & Spa Resort
115 S. 2nd Street
Coeur d'Alene, ID 83814
208-209-5031