What You'll Learn During Training
---
If you're thinking about starting a career in HVAC, there are certain steps you need to take in order to begin your journey. If you are still in high school, taking math, physics, shop and other applicable courses can help you get ready. Next, you will move on to either an apprenticeship or a community college course that hones the skills you need to become an HVAC specialist.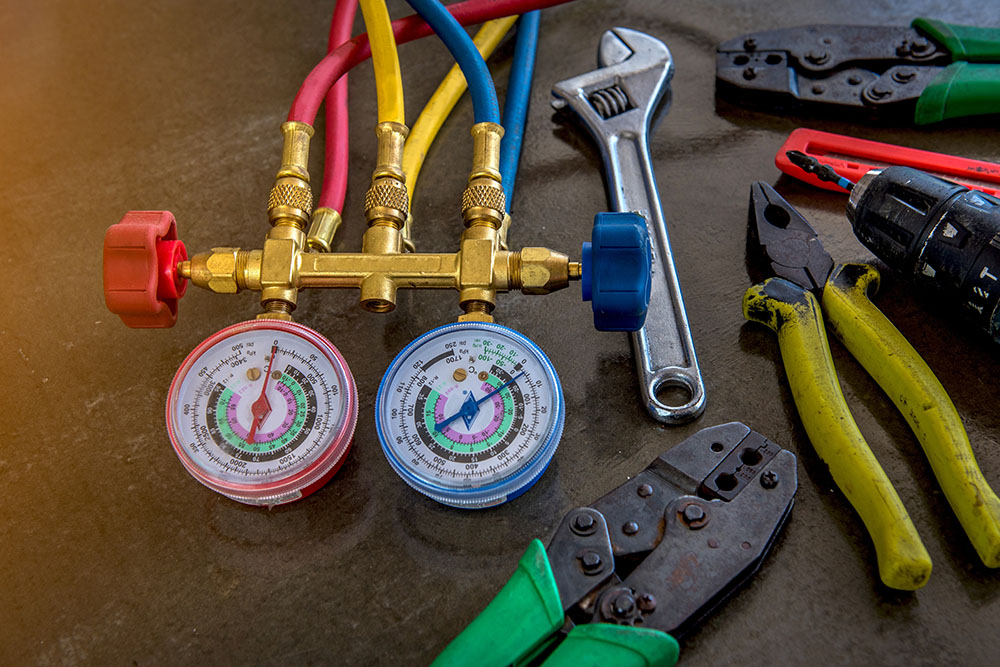 Once you move on to either the trade school or community college level, you can expect these courses to be at the core of the program:
principles of refrigeration
You'll study the principles of refrigeration and learn the basics and applications of refrigeration systems. This information applies beyond your HVAC profession, as you'll learn about the physical and chemical laws that apply to heating and cooling systems.
Another skill that perspective HVAC specialists learn is how to construct climate control systems to keep people in commercial buildings and offices cool. More often than not, these HVAC building systems are automated and controlled by software.
As a prospective HVAC specialist you will also learn to troubleshoot and repair residential gas heating systems. Specific tools are used for these jobs. You will get first-hand knowledge of how to use them and what the do according to your specialization.
Remember the "V" in HVAC? It's crucial to know how to measure and regulate the heated or cooled air flowing through a building. It's the only way to effectively heat or cool a home or office. As a student, you will learn how to calculate load capacities throughout HVAC systems.