WOMEN IN PLUMBING
---
By 2030, approximately 79 million people in the workforce will have reached retirement age. Meanwhile, at the same time only 41 million new people will be entering the workforce. Statistics are forecasting that three out of every four people in the trades will retire.
So, while a job in the trades is an excellent opportunity to start with, there's also going to be plenty of room to turn it into a secure career. That holds true whether you are male or female. Yes, it's an amazing opportunity for women.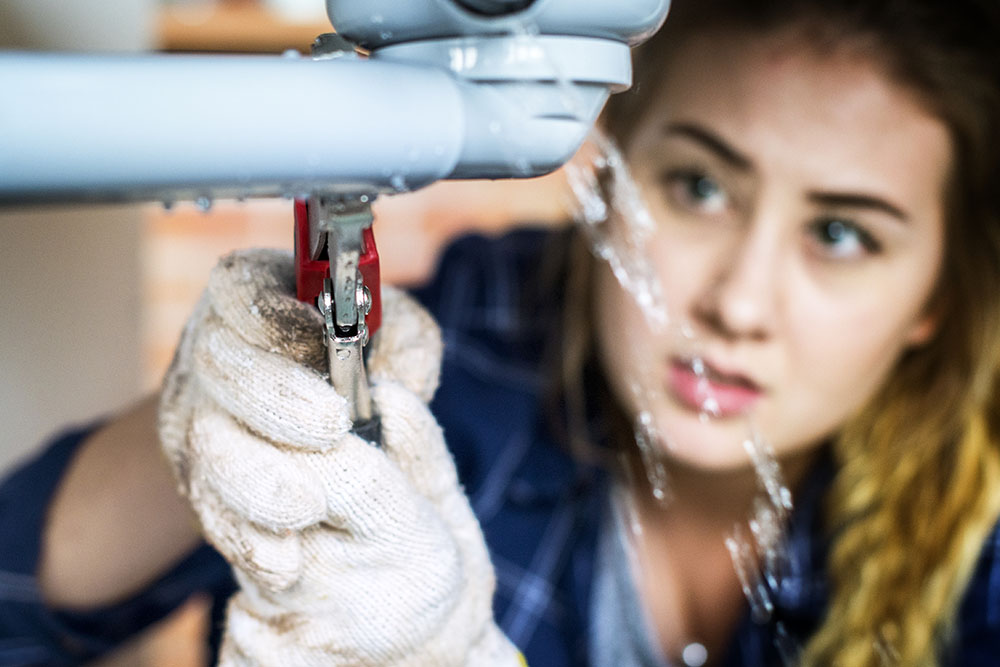 Separate the facts from the stereotypes
Plumbing is a field that's never been just for guys. There are thousands of women in the plumbing field, and they'll be the first to tell you that it's a rewarding job where they're treated extremely well by both clients and co-workers.
Women are underrepresented in the field, just as they are in many professions—but in this case, it's quickly changing. Women are discovering that careers in plumbing are secure and pay well. They've also discovered that plumbing companies are actively searching for the best people—not males or females.
The gender pay gap may still be alive and well in other industries, but there's no room for it in the trades. Thank those 79 million people who'll retire by 2030. They've already begun to create an extreme shortage of skilled men and women who would eventually move up into these senior positions.
There's another advantage for women who are interested in the plumbing field. A growing number of scholarships and financial aid specific to women are being offered by organizations who realize that something must be done to help fill the growing demand for skilled plumbers.