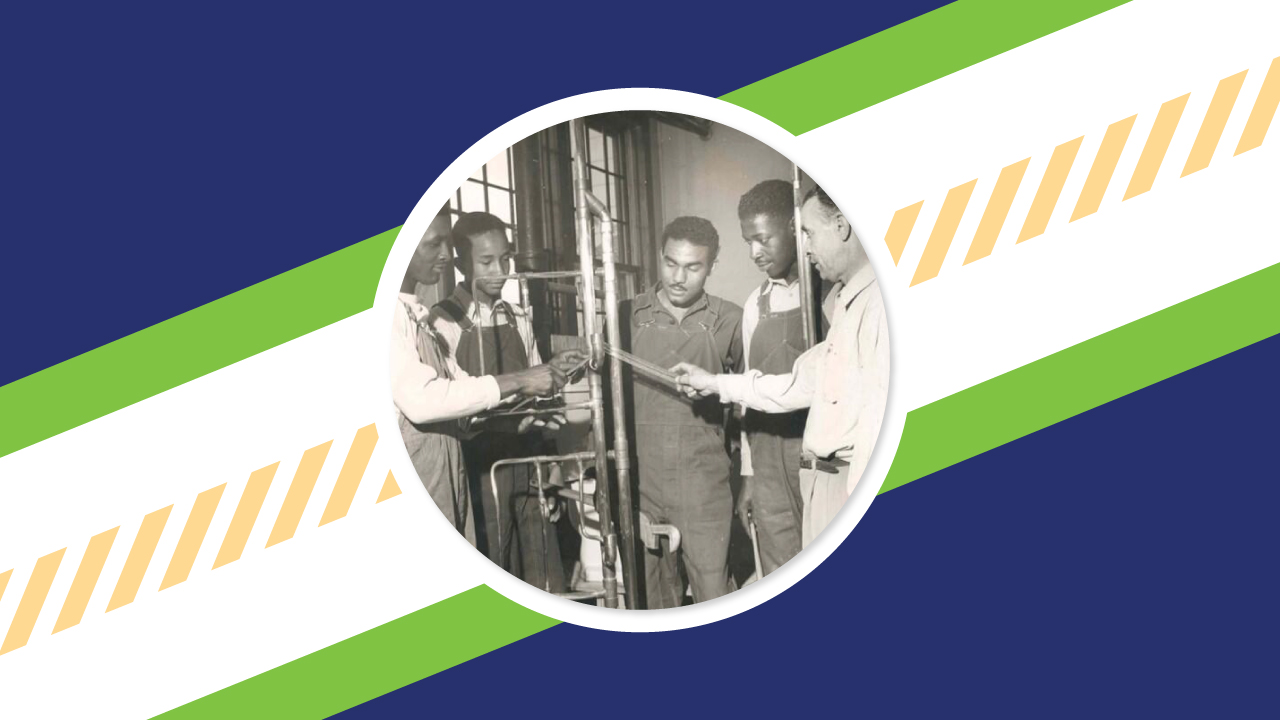 Celebrating Black History in the Trades
by bmedia
|
February 11, 2022
|
Blog
|
0 Comments
February is Black History Month, an opportunity to celebrate the triumphs and contributions of Black Americans throughout our past and present. The trades industry has been shaped by the contributions of Black thinkers, doers, makers, and creators, from major technological innovations to leadership in the labor movements that brought about more humane working conditions for all workers. Despite the merit and contributions of Black trades workers throughout the history of our country, long-standing practices of exclusion and discrimination – from segregation within the labor movement to exclusion from trades apprenticeships – left a stain on our industry. 
This Black History Month, let's acknowledge the history within our industry and look toward a brighter, more equitable future in the trades built on love for the work and respect for the workers. 
The Cost of Exclusion
After emancipation, a number of codes and laws came into effect to limit Black participation in post-war economic mobility and regrowth. But Black apprenticeship in the trades was relatively high; that is until segregated unions began winning protections for apprentices. According to research published in 1965 in the Hastings Law Journal, Black participation in trades apprenticeships was sharply curbed across the nation between 1890 and 1960, precisely when the labor movement was gaining momentum.  In some states, the rate of Black apprenticeship is from upwards of 30% to less than 5%. This gatekeeping of knowledge and opportunity has resulted in major economic losses for Black communities, disruption of upward mobility, service and labor shortages across the trades, and a lingering lack of union protection and participation for Black tradespeople. While the costs of exclusion have been steep, much has been done to right the wrongs of the past and steer the trades toward an even more equitable future. 
The Rise of Inclusion
All humans have the desire to be seen in the full glory of their truth and are known for the gifts that they possess. Throughout the last several decades, great efforts have been made across a variety of industries to correct exclusionary practices. Black trades workers have long participated in the labor movement, seeking to carve out a seat at the table. Trailblazers like America's first Black female master plumber, Adrienne Bennett, have made that seat their own, despite fighting a tough uphill battle along the way. Revisiting and renewing policy around trades workers with an eye toward equity has helped historically excluded populations gain access to the trades, and more outreach and recruiting efforts than ever are reaching predominantly Black neighborhoods and schools. 
Building the Future
The plumbing, electrical and HVAC trades make life and work comfortable, efficient, and possible. The respect we hold for our craft must translate to respect to all who practice and benefit from that craft. As we build the future of the trades, let's look back to ensure we don't repeat the same mistakes. Excluding talented trades workers based on gender, race or other superficial factors costs all of us the opportunity to benefit from their gifts. Speak with your unions, colleagues, and others about how you're working to overcome biases within your environment. Remember that there's no shame in admitting a mistake, and loving your work doesn't mean hiding its history. We're all in this together. 
Build The Future with Explore the Trades
Explore The Trades exists to empower the skilled trades through outreach, education, and opportunities. We cast an inclusive net to bring more future tradespeople into the fold. From high school students to military veterans, people looking for career changes to first-time job seekers, Explore the Trades believes that everyone deserves an opportunity to learn skills and translate those into a meaningful career. We provide guidance, advice, and tools to usher in a new generation of skilled trades workers. Together, we can build an inclusive and diverse industry that benefits us all. Discover the resources and connections to serve a better future at https://explorethetrades.org/.
---