Featured on Television, Newspapers & Online:
Leaders from Retail and Facilities Management Industries Converge on Las Vegas for First Annual NEST Summit
Panel discussion: Rob Almond (CEO of NEST Integrated Facilities Management), Kate Cinnamo (Executive Director of Explore The Trades), Sara Angus (Director of Construction, U.S. Licensed Stores, Starbucks) & Sarah Hammond (Women in HVACR)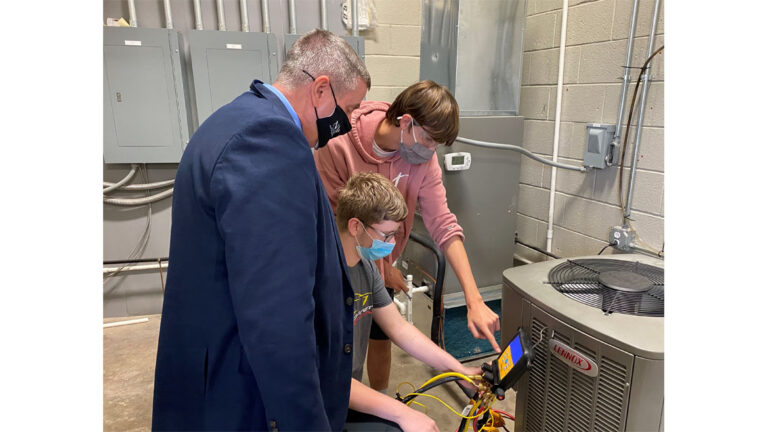 "The Explore The Trades Skills Lab Built by Ferguson program aims to build up to 10 HVAC and plumbing laboratories in high schools and connect the schools with local contractors who can help train and mentor students." read more…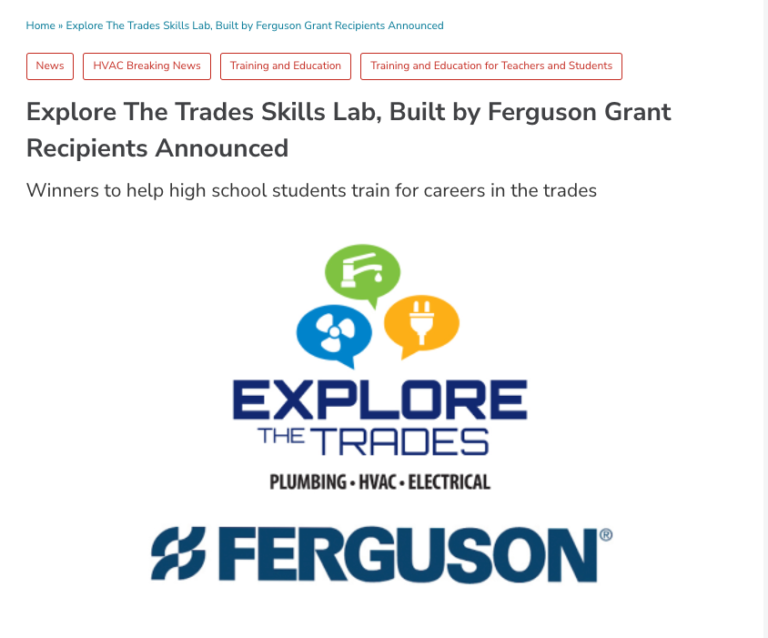 Explore The Trades Skills Lab, Built by Ferguson Grant Recipients Announced
Winners to help high school students train for careers in the trades read more on In the News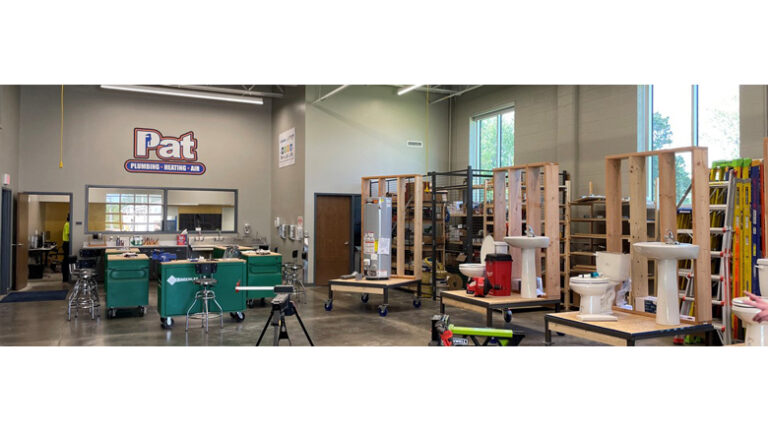 Recipients of the Explore The Trades Skills Lab, Built by Ferguson grants announced
…The two organizations teamed up to outfit four schools with new skills labs for the fall, offering students a chance to experience and learn more about two critical trades – plumbing and HVAC. read more on Supply House Times
Featured on YouTube Channels:
Shaping the Next Generation of Trades: Kate Cinnamo Shares Her Mission
Kayleen talks to Explore the Trades!
Making the Trades Come Alive | Kate Cinnamo
Kayleen McCabe with Kate Cinnamo from Explore The Trades