Thank you to our partners!
Thank you to our 2023 partners!
(Gifts received from January 1, 2023)
Special Recognition: $300,000+
Journeyman Level: $10,000-$19,999
Apprentice Level: $5,000-$9,999
Skilled Trades Supporter: $2,500-$4,999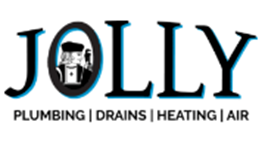 Acosta Heating & Cooling
Aiello Home Services *
Alpine Climate Control
AmazonSmile Foundation
Angi
Associated General Contractors of Georgia
Art Plumbing, Heating, A/C & Electric
Barker Heating & Cooling*
Beltz Home Service Co.*
Bob Hamilton Plumbing, Heating, A/C * & Electrical
Buck.ai
Cardinal Heating & Air Conditioning, Inc.
Connor's Plumbing and Heating
Depew High School
Go Green Plumbing Heating and Air
Healthy Home Heating & Cooling
James Caccia Plumbing
Laughlin Electric
Mainstream Electric, Heating, Cooling & Plumbing
Medley Heating and Air Conditioning
Michigan Plumbing
Miller's Service
Network for Good
Perfect Plumbing, Heating, & Air
Pink Callers*
Seaside Plumbing
ServiceXCEL
Spencer Home Services
Stewart Services
Swick Home Services
Reliable Power Systems
The Meridian Company
Thornton & Grooms*
Western School of Technology & Environmental Science
Michael Alvarez
Michael Bergstrom
James Brawn
Toni Bower
Joseph Callaway
Brian Cardenas
Derrian Carpenter
Dawn Caruso
Christopher Castaldi
Christian Chamberlain
Indira Guerrero
Joshua Hall

Riley Hansen
Joelene Harris*
Mitchell Hilscher
Kevin Huston
Tiana Harris
Chase Johnson
Jerome Johnson
Arthur Kjelshus
Benjamin Lansford
Alexis Little
Nicole Marquardt
Jim McNiff
Carl Mitchell
Kristen Munn
Sarah Neal
Sam Obradovich
Frederick Rowe
Kim Schuhknecht
Daniel Schuler
Desiree Sherwood
Jordan Spalding
Kenneth Waters
Courtland A. Winston
Jeff Witas
Jonathan Zingerman

*A special thank you to all our monthly donors!
Thank you to our 2022 donors!
(Gifts received from January 1 – December 31, 2022)
Special Recognition: $300,000+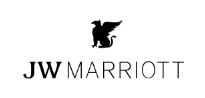 Journeyman Level: $10,000-$19,999
Apprentice Level: $5,000-$9,999
Enterprise Holdings Foundation
Skilled Trades Supporter: $2,500-$4,999

321 Swipe
Aiello Home Services
Air Control Home Services
Air Treatment
Allegiance Heating & Air Conditioning Inc.
Andreas Plumbing, Heating and Air Conditioning, Inc.
Arco Blue Stream Heating and Cooling
BBB Great West and Pacific
Barker Heating & Cooling
Beacon Electrical Services
Bear Valley Plumbing & Heating
Blanton's Air, Plumbing & Electric
Blaze Air
Blue Corona, Inc.
Bob Hamilton Plumbing, Heating, A/C & Electrical
Bosworth Company
Bradford White Corporation
Burkhardt Heating & Air Conditioning
CallSource
Campbell & Company
Capital Heating & Cooling
Central Heating, Cooling, Plumbing, Electrical
Charlton & Hill Home Services
Cheetah Electric
Clover Electric
Comprehensive Employment Solution, Inc.
Connors Plumbing & Heating
Consolidated Supply Company
CoolToday
Current Electric
DL SCOTT, INC.
Doyle's Wholesale
Dutton Plumbing
Dynamic Air Quality Solutions
Eco Electric and Plumbing
Electrika Inc.
Elite Electric Plumbing & Air
Environment Masters
EverConnect
Ferocious Media
Gibson's Heating & Plumbing, Inc.
Gray's Total Green Energy
James Caccia Plumbing
JAS Wireless
JD Service Now
Jeff Likes Clean Windows & Gutters
John Henry's Plumbing, Heating, and Air
Keefe's A/C, Heating & Electrical
Keep Smiling Plumbing
Laney's Inc.
Laughlin Electric
League Park Advisors
Len the Plumber
Lennox Industries
Lighten Up Plumbing, Heating, Cooling & Electric
Love Plumbing, Air, Electric
Loves Air
Magic Electric, Plumbing, Heating + Air
Mainstream Electric, Heating, Cooling & Plumbing
Mike Williams Plumbing, Heating, Cooling
MJM Associates
Monarch Home Services
Network for Good
P1 Service Group
Parham Heating, Cooling, Plumbing & Electric
Pink Callers
Pippin Brothers
Preferred Home Services
Pronto Plumbing
Rapit Printing
Redwood Services
Reynolds Electric & Plumbing
Sanford Temperature Control, Inc.
Scottco Service Company
Seaside Plumbing
Snowmobile Hall of Fame
Solaris Technology Inc
South West Plumbing
Spartan Custom Construction
Standard Heating & Air Conditioning
Stoneway Electric
T. Webber Plumbing, Heating, Air, Electric
Terry's Plumbing Service, Inc.
The Eco Plumbers
Tilted House Consulting
Total Comfort Solutions, LLC
Valley Plumbing Company
Waldrop Plumbing, Heating, Air
Work With Your Handz
Yellow Dog Creative
Carlos Aponte
Jessica Barajas
Jimmy Bennett
Craig Bennett
Ross Bernstein
David Boduch
Tonia Crevier
Patrick Cullenen
Dawn Cunningham
Brent Damschen
Hunter Damschen
Chris Decicco
Blase Dillman
Jesse Dobbins
Carl DuPlessis
Eugene Franklin
Carrie Fraser
Dalton Frike
John Goncalves
Stone Greenlee
Adison Hebert
Mitchell Hilscher
Shaunte Hough
Shannon Hoxie
Joshua Hunt
David Hurtado
Jerome Johnson
Ryan Kiscaden
Ilse Larsen
Khuong Le
Maddy Legred-Sorenson
Spencer Legred-Sorenson
Don Manske
Mike McDonald
Jeremy McGhee
Jon McMahon
Blaise Morales
Michael Moseley
Kristen Munn
Sarah Neal
Bryan Persch
Jason Poucher
Leonard Rakowsky
Alex Rawlings
Bill Raymond
Perrin Renfoe
Daniels Rivera
Tracy Robinson Sturdivant
Nancy Robison
Ryan Rossler
Dakota Ruff
Amanda Rushing
Eric Seal
Christine Sin
Duffy Smock
Dawn Sorenson
Tasha Sralik
Drew Stottlemyer
Phillip Tanner
Kameron Tanouye
Susan Tigner
Mike Trapp
Yonatan Velazquez
John Wasilewski
Sara Williams
John Winters
Michael Zeller