At Explore The Trades our mission is to recruit individuals to the plumbing, heating, cooling and electrical trades. These industries keep our country running. Jobs in these industries are in high demand and come with great pay, career opportunities and job security. We want to help you discover that these careers aren't just a choice – they're the best choice.
Through education and career resources, Explore The Trades fills the information gap that exists for so many – and that is discovering the opportunities that can be found in the plumbing, heating, cooling and electrical trades. Gifts to Explore The Trades are used to provide informational resources to educators, students, veterans and parents about the residential service industry. The organization also helps connect potential employees to 700+ industry-leading companies throughout the United State and Canada. With support from industry partners, Explore The Trades is building the technical workforce of the future for the essential industries of plumbing, heating, cooling and electrical.
Explore The Trades, a registered 501(c)(3) not-for-profit charity; EIN 20-3547319.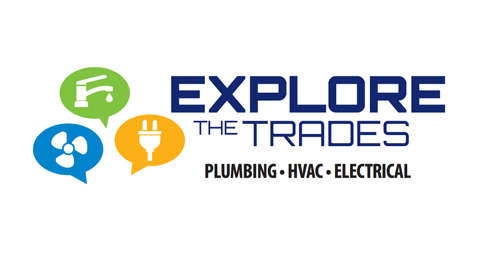 Thank you to our 2019 donors!
(Gifts received from January 1 – December 31, 2019)