The trades are a timeless industry with a rich history. For generations, tradespeople have been instrumental in building this nation and they will continue to serve our communities years into the future.
Explore The Trades was founded in 2005 to promote this legacy and empower future trades professionals.
Why Our Work Matters
Over the last generation, many factors have played a role in creating a skilled labor shortage. What was once considered the backbone of this nation, the trades were cast aside as society favored a "college for all" mentality. Now is the time to renew our focus on the industries that keep our country running.
Explore The Trades exists to bridge the technical talent gap to the service trades:
Plumbing
Heating
Cooling
Electrical
Jobs in these industries are in high demand and come with great pay, career opportunities, and job security. We want to help people discover that these careers aren't just a choice —they're the best choice.
How You Can Help
With support from donors and industry partners, Explore The Trades is assisting in assembling the technical workforce of the future. When you donate to Explore The Trades, your gift provides classroom and on-demand resources to educators, young adults, parents, and all those ready to begin a path to career success.
Support to Explore The Trades ensures that the plumbing, heating, cooling, and electrical trades stay in the forefront of career conversations for the next generation.
Explore The Trades is a registered 501(c)(3) not-for-profit charity; EIN 20-3547319.
Make a gift today to help empower the trades of tomorrow.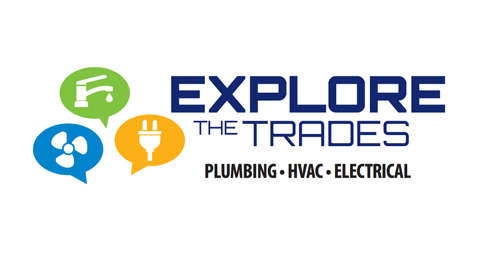 A limited number of prints are still available. All purchases and donations are tax deductible.
18″x24″ – Poster
$250
Artist signed, numbered, and dated each print.
Price includes a $200 tax deductible donation to Explore The Trades.
11″x14″
$100 each
Artist signed and dated each print.
Price includes a $75 tax donation to Explore The Trades.