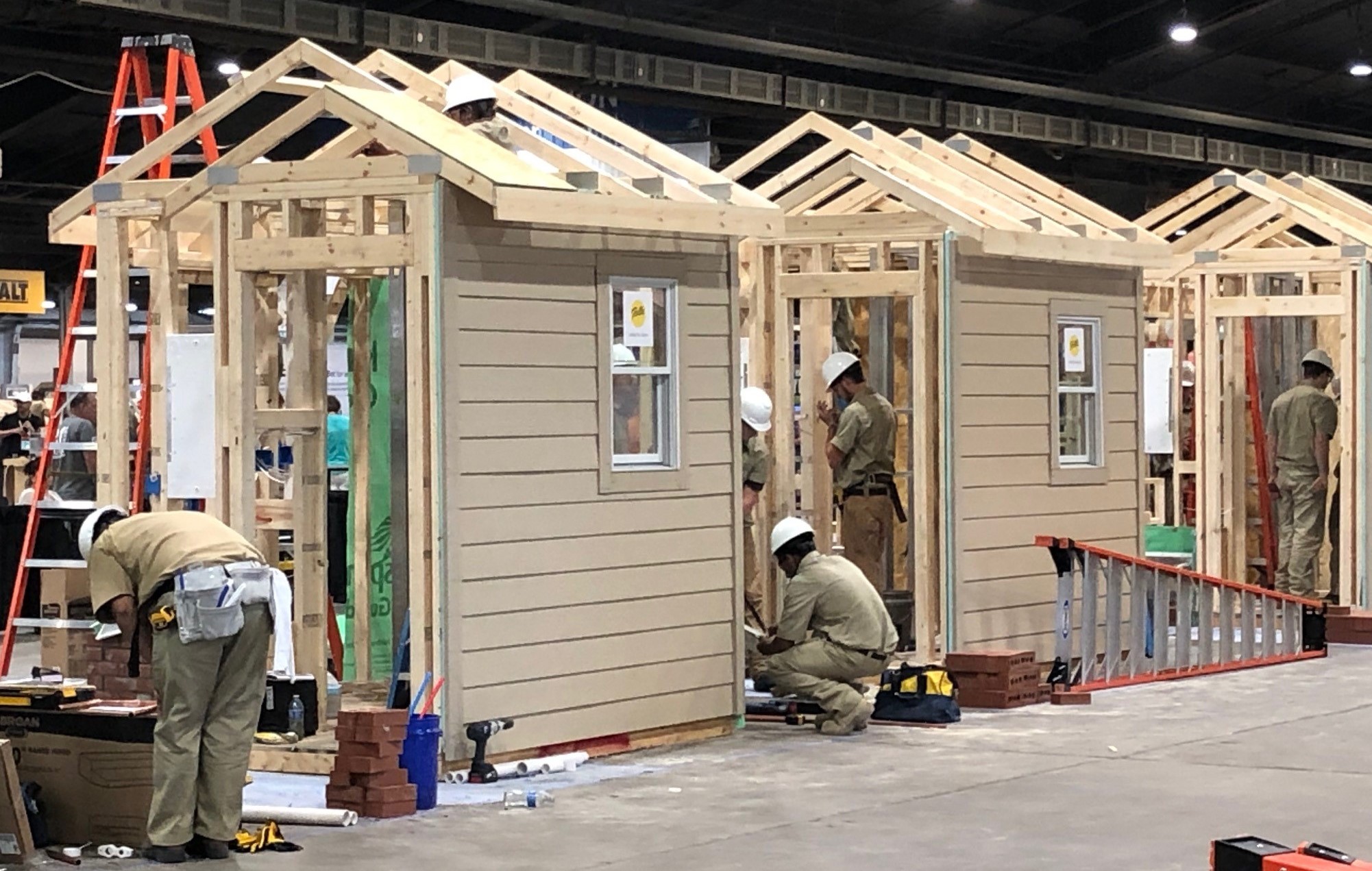 ETT Attends SkillsUSA National Leadership & Skills Conference
by Kate Cinnamo
|
July 16, 2019
|
Blog
|
0 Comments
Louisville, KY – Over 18,000 students, educators, parents and industry partners were in attendance at the SkillsUSA National Leadership & Skills Conference from June 24-28.
A showcase and celebration of career and technical skills, students from all 50 states and Puerto Rico competed in over 100 competitions testing abilities ranging from the construction trades and auto mechanics to cosmetology and computer programming.
"This is truly the epicenter of workforce and technical readiness for students," said Kate Cinnamo, executive director of Explore The Trades. "The level of experience and energy they demonstrate in their respective competitions is remarkable. The partnership we've established with the SkillsUSA organization will be valuable as we build the workforce in plumbing, HVAC and electrical."
As an Official Partner of SkillsUSA, Explore The Trades had a presence at two major events during the conference – Meet the Employer and the three-day TECHSPO trade show. Meet the Employer was a career fair at which student competitors could network with potential employers. The TECHSPO trade show, the largest event for technical education, allowed industry partners and companies to showcase their products, initiatives and careers to the attendees.
"Because of our focus in the PHCE sector, our trade show space was in the midst of construction-related competitions. To see students compete, in real-time, and complete assigned tasks by the contest technical committees is remarkable," said Cinnamo. "We had one of the best seats in the house – directly in view of the plumbing competition. Participating in this event is a must for any employer."
The National Leadership & Skills Conference is an annual gathering of SkillsUSA members who represent state chapters in each of the 50 states and Puerto Rico.
About SkillsUSA
SkillsUSA is a national membership association serving high school, college and middle school students who are preparing for careers in trade, technical and skilled service occupations, including health occupations, and for further education. SkillsUSA is a partnership of students, teachers and industry working together to ensure America has a skilled workforce. SkillsUSA helps each student excel.
More than 345,000 students and advisors join SkillsUSA each year, organized into more than 19,000 local chapters and 52 state and territorial associations. For more information about the organization, visit SkillsUSA.
---