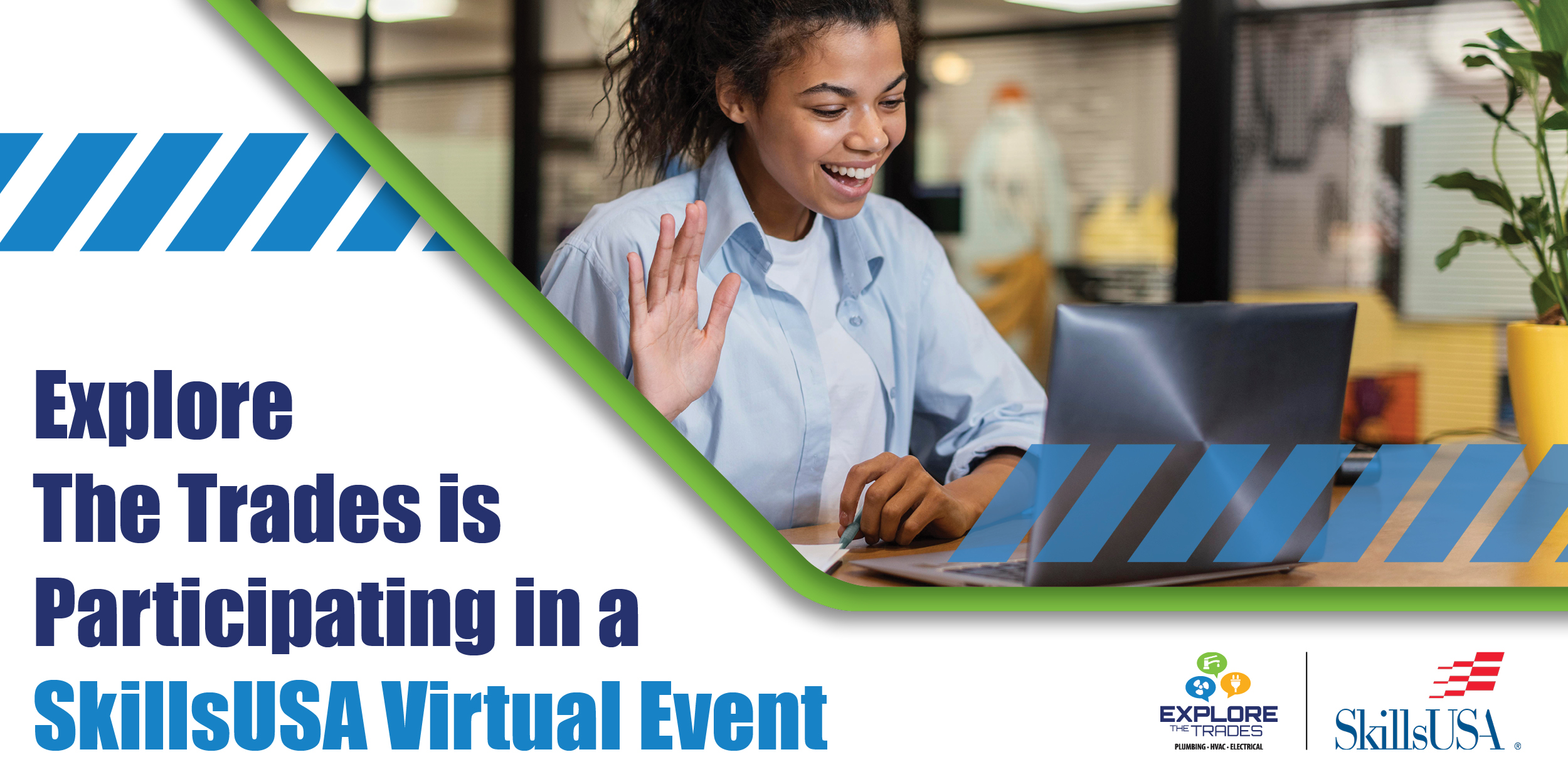 ETT Participates In SkillsUSA National Leadership
by Explore the Trades
|
June 21, 2021
|
Blog
|
0 Comments
Explore The Trades is excited to once again be a part of the National Leadership & Skills Conference (NLSC), happening virtually this year from June 21-24. 
The NLSC is an annual event that invites students from all 50 states and Puerto Rico to test their skills in trades ranging from cosmetology to auto mechanics in a variety of competitions. This year, awards and contests will be virtually available for students and educators to enjoy remotely. 
"SkillsUSA is a national organization that prepares students for the workforce and provides training and leadership development for vocational careers. The work that is facilitated throughout the country is not only necessary in building a skilled workforce, but also extremely valuable," states Kate Cinnamo, executive director of Explore The Trades.
As a supporter of SkillsUSA, the organization that puts on the NLSC, Explore The Trades will host a booth in the virtual tradeshow. This allows industry partners and companies to showcase products, initiatives, and career opportunities to the virtual attendees of the conference. 
Explore The Trades is excited to participate in the yearly event and provide resources and knowledge to the 12,000+ virtual attendees about skilled trades work and how they can start building their trades career.
"We had the privilege of attending NLSC in 2019 and the energy of the event was amazing and while Explore The Trades will certainly miss being a part of the in-person event, we look forward to attending in 2022 and meeting the next generation of those entering the plumbing, HVAC and electrical industries," Cinnamo said.
About SkillsUSA
SkillsUSA is a national membership association serving high school, college and middle school students who are preparing for careers in trade, technical and skilled service occupations, including health occupations, and further education. SkillsUSA is a partnership of students, teachers, and industry working together to ensure America has a skilled workforce. SkillsUSA helps each student excel.
More than 345,000 students and advisors join SkillsUSA each year, organized into more than 19,000 local chapters and 52 state and territorial associations. For more information about the organization, visit https://www.skillsusa.org/.
---