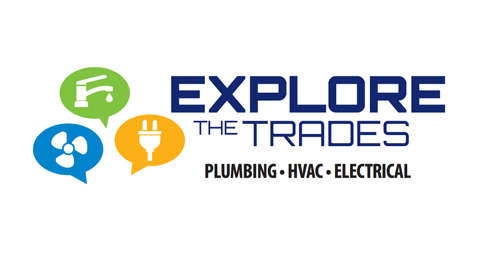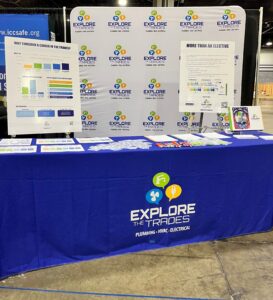 Explore The Trades at
SkillsUSA 2023
Explore The Trades attended the SkillsUSA National Leadership and Skills Conference in Atlanta, GA from June 19-22, 2023.
This conference brought together over 15,000 students, educators, industry vendors and trades professionals from all over the country. These individuals showcased the best in over 100 technical vocations.
To learn more about Explore The Trades' impact at the event, check out the link below.
NEW Classroom Kits for Educators!
Explore The Trades is bringing the skilled trades conversation back into schools with our "More Than An Elective" program.
Participating schools receive a kit that contains timely career information to be shared with students, their parents, and fellow educators.
Learn more at the link below.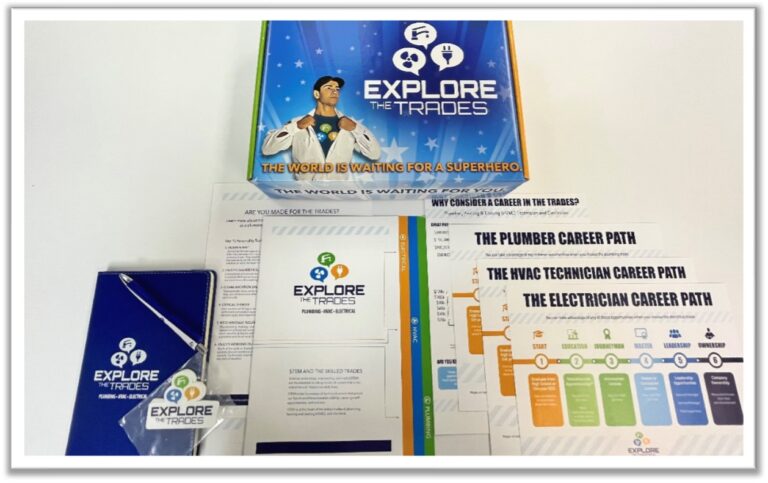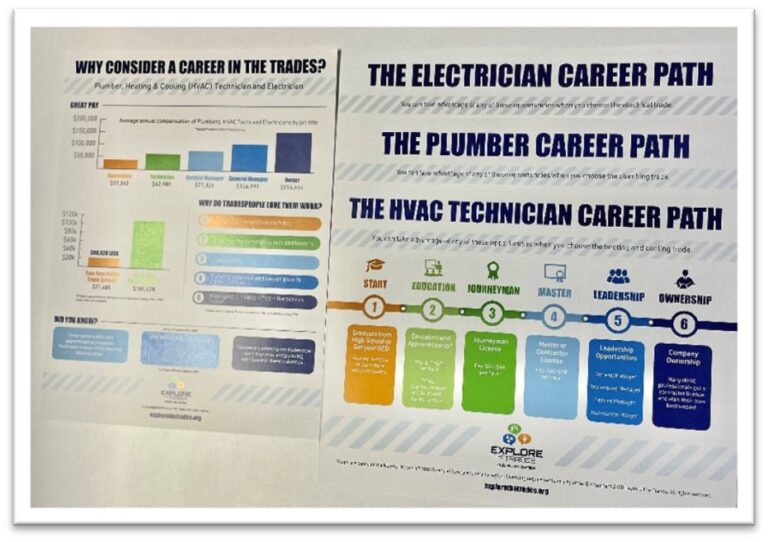 Did You Know…
Over 25,000 students and individuals have seen the Explore The Trades poster kit this year!
Over 500 poster kits have been sent to over 200 locations across North America so far in 2023!
These kits include career paths in the plumbing, heating, cooling and electrical trades and show the amazing career opportunities available.
Request your kit at the link below!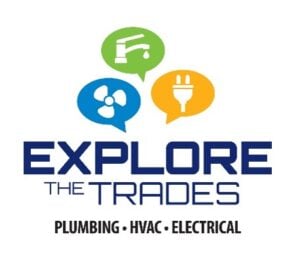 Help us to bridge the technical talent gap to the trades of plumbing, heating, cooling and electrical.
Your gift supports the creation and distribution of trades content for classrooms around the country.
Make your donation today!
---