Join Explore The Trades in our
#TradesTuesday Campaign for Giving Tuesday!
This special fundraiser empowers you to help bridge the technical talent gap to the service trades of plumbing, heating, cooling and electrical this holiday season…and for generations to come.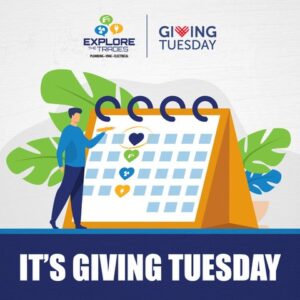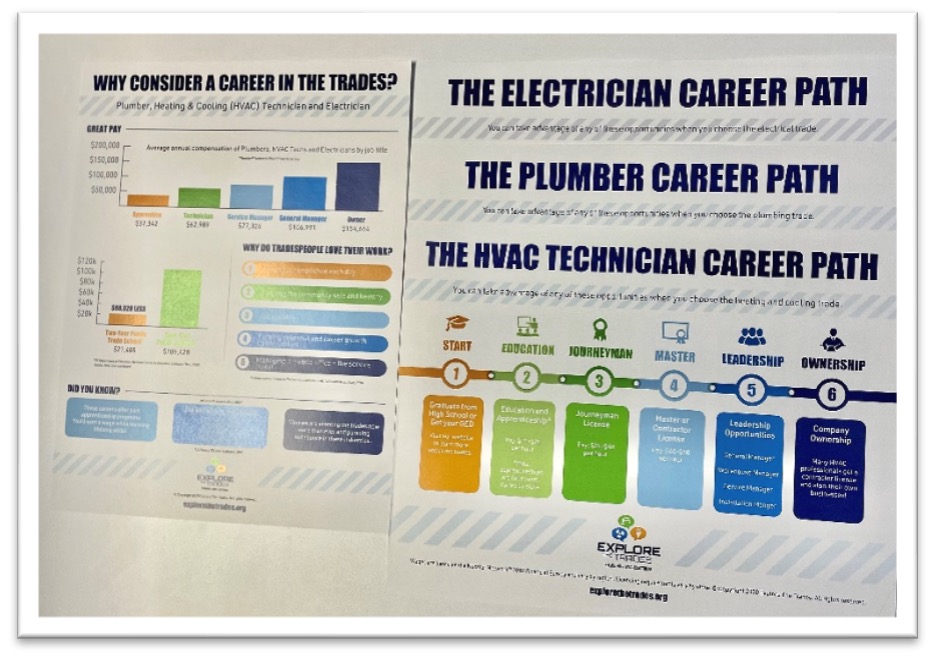 At Explore The Trades, we believe that the skilled trades represent a legacy upon which our country was built and because of these tradesmen and women, our communities continue to be safe and healthy.
Now is the time to bring the next generation of technical talent to the forefront, which is why we're asking for your support.
Your gift of $10 will provide a poster kit to a classroom and our goal is to raise $2,500. That's right – together, we can send 250 poster kits around the country!
So far, we've sent over 1,200 kits to educators and counselors in over 1,100 locations around the U.S. and Canada.
We need YOUR help to continue making a difference!
As a thank you of your support, all donations of $25 will receive a pack of stickers so you can show-off your support for Explore The Trades.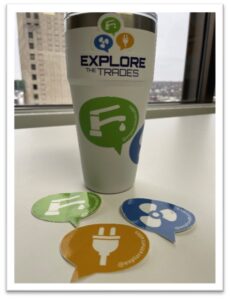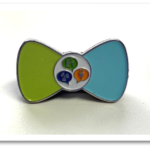 All gifts of $100 or more will receive an Explore The Trades pin. The perfect accessory to wear any time to show that you're an advocate for the organization and building the next generation of tradespeople.