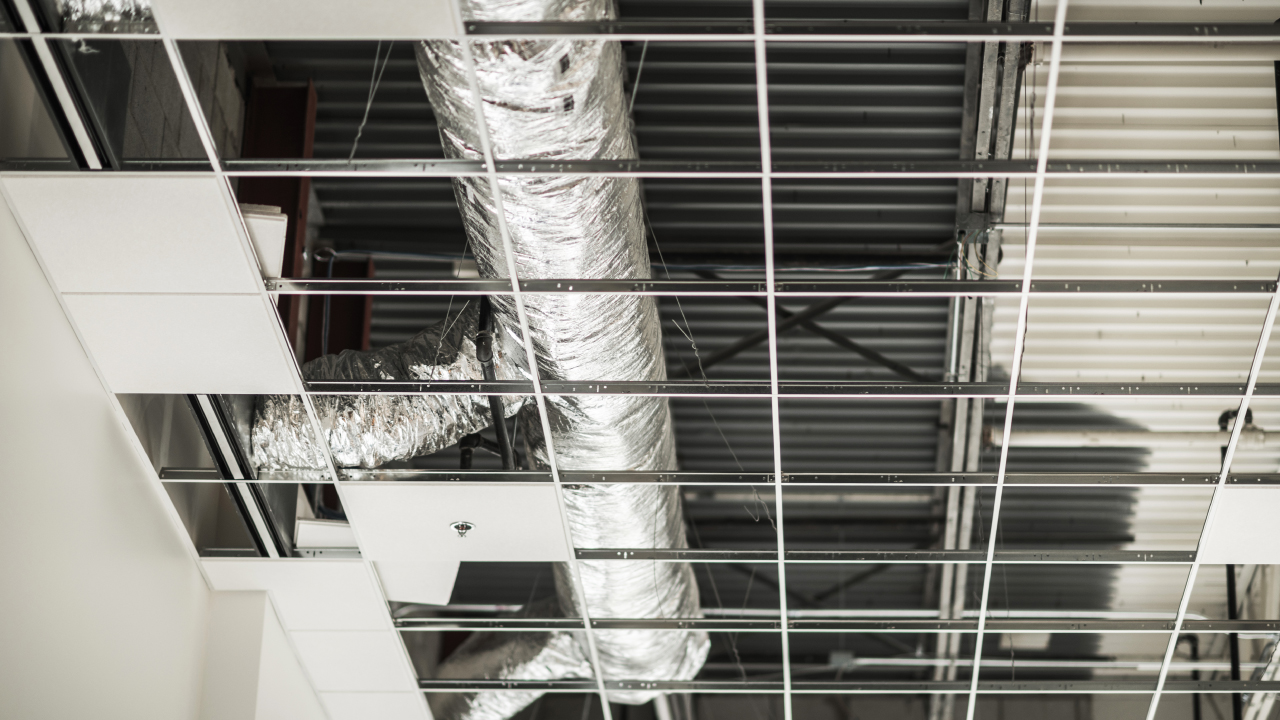 The Necessity of Improving HVAC Infrastructure
by bmedia
|
February 11, 2022
|
HVAC
|
0 Comments
When you hear the word "infrastructure," you probably think of roads, bridges, railways, and ports. Maybe you even think of bills in Congress. However, infrastructure, in a broad sense, refers to the basic underlying framework of a system. One of the most important systems in any home, office building, venue, or public gathering place is the HVAC (heating, ventilation, and air conditioning). If you have ever experienced a summer without air conditioning or winter without heat, you know this to be true. In this sense, HVAC makes up a crucial component of a healthy infrastructure system.
However, the state of the HVAC infrastructure in the U.S. is lacking in many regards. Legacy systems that hemorrhage emissions and electricity costs plague many establishments. The collective HVAC network in America needs improvement, plain and simple. The trades professionals at Explore The Trades explain how improving America's HVAC infrastructure stands to benefit a wide swath of the population.
Many HVAC Systems Are in Disrepair
Today, air conditioning in the United States is practically ubiquitous. However, it may surprise you to learn that just a few decades ago, it was quite the rarity. The first public location with air conditioning, the Rivoli Theater in Times Square, only implemented the technology in 1925. In 1950, fewer than 10% of U.S. homes had air conditioning. In the 60s and 70s, the technology took off, as units became smaller and more affordable for the general population.
As HVAC proliferated, systems were installed in all public buildings. Fast forward to today, and many of those systems are no longer up to the task of modern air quality standards. An alarming report from the Government Accountability Office in 2020 found that more than half of America's public schools are in need of significant facility repairs. The systems most frequently cited as in disrepair? HVAC.
This sad state of HVAC infrastructure is of heightened concern especially in the wake of the COVID-19 pandemic. As the government works slowly to develop a plan to address these lacking systems, kids are going to school in facilities that are not properly heating, cooling, or ventilating their spaces.
Better HVAC Systems Are Available Today
In addition to the lackluster state of many legacy HVAC systems, newer equipment offers a host of benefits. In the last 20 years, many laws have been passed that create new energy efficiency standards for HVAC products in an effort to reduce emissions. As technology develops to keep pace with these requirements, new HVAC technology such as geothermal heat pumps and even ice-powered A/C are rapidly improving.
These and other budding new technologies offer homeowners and building managers the opportunity to cut costs while improving energy efficiency. Thus, improving the HVAC infrastructure in the nation's buildings not only brings those buildings up to code but helps the environment and saves Americans money.
Improving HVAC Infrastructure Creates Jobs
Lastly, upgrading the HVAC infrastructure could help stimulate job growth in this valuable trade and employ thousands of dedicated trades professionals. Data shows that the HVAC trade is already growing rapidly due to the aforementioned demand for energy efficiency, as well as the booming construction of new homes and buildings. An added emphasis on improving national HVAC infrastructure could further amplify this opportunity for new apprentices to experience this rewarding and sustainable career path.
Thought leaders, business owners, lobbyists, and especially our elected officials should recognize the importance of promoting stable and reliable jobs for trades professionals. With college costs rising at a breakneck pace, a career in the trades offers an affordable alternative for young professionals to engage in meaningful work and avoid crippling debt.
Learn More About the HVAC Trade
If you are interested in a rewarding and financially freeing career as an HVAC technician, turn to Explore The Trades to get your career headed in the right direction. Our trades professionals offer new trades workers impactful networking opportunities, connections to employers, and additional video and written resources to help you thrive in your trades career. Leverage your professional assets to get where you want to be, faster.
Trades workers experience a fulfilling and stable career that affords them the ability to solve problems, help people, and provide handsomely for their families. Partner with Explore The Trades to level up your career and make meaningful strides towards your goals. Start crafting the career you deserve by connecting with us today: https://explorethetrades.org/.
---