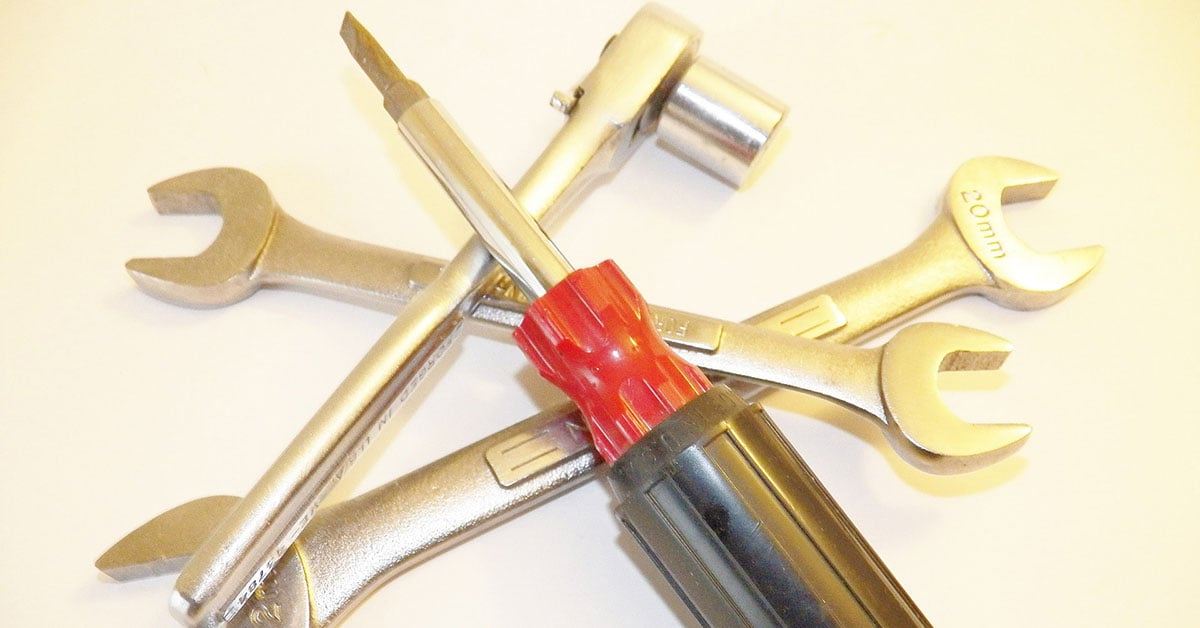 Tools of the HVAC Trade
by Jim Olsztynski
|
February 20, 2015
|
HVAC
|
0 Comments
February 20, 2015
Various electronic gauges and instruments are required.
As with any other trade, an HVAC technician typically owns his personal set of hand tools that goes with him wherever he may be employed. At the most basic level these include hammers, screwdrivers, pliers, levels, files, tape measures, flashlights, caulkers, etc.
Beyond that there is a variety of specialized gauges and instruments required to be a full-fledged HVAC professional, some of which may be provided by an employer but not necessarily so. Be prepared to invest hundreds if not thousands of dollars building your toolkit as an HVAC technician.
A word of wisdom: don't try to save a few bucks with cheap tools. Better quality will more than pay for itself with longer life and by enabling you to do your work with greater efficiency. Here is a sampling of some of the basic tools no HVAC technician should be without, according to experienced HVAC technicians.
A battery powered drill, plus spare batteries and a charger.
A multi-meter electrical sensor and tester that enables you to know when you are working around live electrical power.
A "sawzall," preferably battery-operated. As the name suggests, these devices will saw just about any material you are likely to confront.
Small stepladder, preferably fiberglass with metal rungs.
50-ft. heavy-duty extension cord.
Pipe wrenches. These are obvious for plumbers, not so much for HVAC, but HVAC technicians may encounter natural gas lines and plumbing connections in the course of their work.
Tin snips, shears & crimpers. Inevitably an HVAC technician will find himself working with metal ductwork and other sheet metal.
Tongs. Also called hand seamers, tongs are used to bend small pieces of metal.
An awl. These are used to punch holes or scratch markings on sheet metal or piping.
Heavy-duty staple gun. These are used to secure items to a joist.
Tubing cutter for electrical conduit and copper tubing lines in air conditioning systems.
Refrigeration gauges and hoses. You'll need a set of gauges to read and hold pressures for different types of refrigerants.
Volt meter & HVAC thermometer. They come in many varieties. You want one that can read amps, DC voltage and one that can accommodate a temperature probe to read temperatures.
Digital psychrometer, for measuring humidity.
This list doesn't cover all of the tools you may be using as an HVAC technician. You can expect that much of the larger, more expensive tools and equipment will be provided by an employer. These include items such as HVAC torches and tanks, vacuum pumps, refrigerant scales and recovery equipment, HVAC leak detector, tubing benders and cutters, and much more. If you ever decide to go into business for yourself you'll need to purchase all these items and more, but starting out you can rely on your employer to provide many of the bigger tools of the HVAC trade.
Some employers provide a tool allowance, sometimes earned via performance-based incentives, to aid their technicians in buying and replacing their tools of the trade. As I noted in my blog about plumbing tools, good quality trade tools are not cheap and theft is a serious problem for trade workers, so it pays to identify yours with your name or distinct markers to discourage thieves and aid law enforcement in possibly retrieving stolen tools.
Next I will examine the kind of work done by electricians and follow up reviewing their tools of the trade.
---