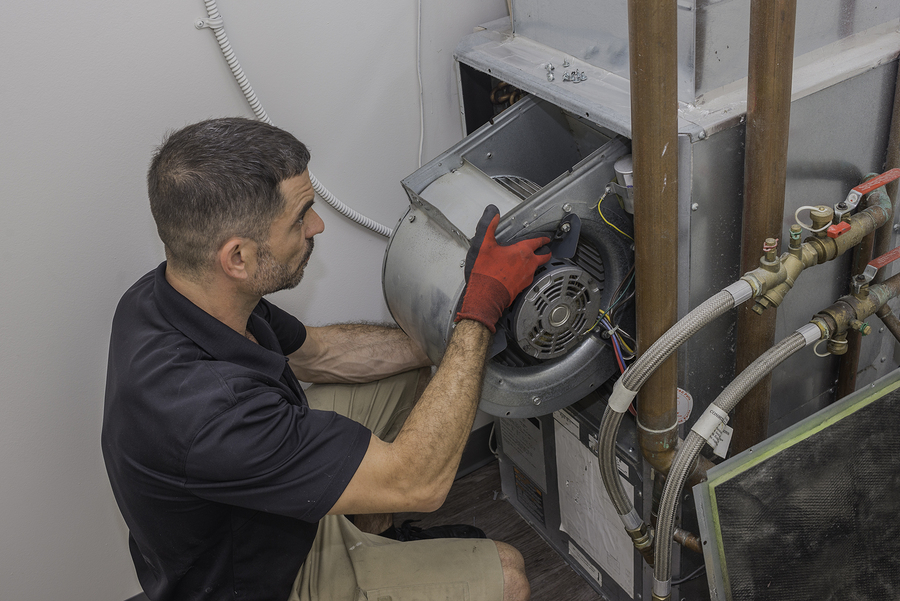 What Do HVAC Mechanics Do?
by Jim Olsztynski
|
February 4, 2015
|
HVAC
|
0 Comments
A large range of work leads to specialization.
HVAC may be the most complex of the skilled trades. An HVAC mechanic can be responsible for the installation and maintenance of a wide range of commercial and residential heating and cooling equipment, including heat pumps, furnaces, air conditioners, refrigeration units and other heating and cooling systems. HVAC mechanics install and troubleshoot motors, fuel lines, air vents, fans, and pumps. They must be able to connect electrical wires, use precision hand and power tools, and operate various electronic instruments. An HVAC mechanic has to be able to read and comprehend blueprints and diagrams and highly technical instruction manuals.
An HVAC mechanic thus must have a strong knowledge of electricity, thermodynamics, fluid mechanics and the mechanical processes that underpin HVAC systems. They must be knowledgeable about both gas-powered and electrical heating-cooling, and increasingly about systems that run on alternative energy sources such as solar. In northern climates, an HVAC mechanic may cross paths with the plumbing trade in servicing hydronic heating systems (based on water or steam rather than air), including radiant floor heating. Because the field is so vast, most HVAC mechanics end up specializing in a sub-sector, such as residential vs. commercial, heating/cooling vs. refrigeration work, hydronic vs. warm air heating, etc.
As with plumbing, there are significant differences between installation and service work. Installing the components of an HVAC system mostly involves reading blueprints and working with the tools to make connections between system components, followed by testing to make sure the system is working as it should. As you advance as an installer, you may become more and more involved with the design of HVAC systems, which requires specifying the types and sizes of equipment needed to provide optimal, efficient comfort to a home or building.
On the service side, HVAC technicians must develop the knowledge and experience to troubleshoot systems under stressful conditions – like when a furnace conks out in the middle of winter or a customer is without air conditioning on the hottest days of the year. This typically requires the use of a various electronic gauges and instruments. Assuring safety is one of the most important tasks of an HVAC technician, who must guard against explosions, fires and carbon monoxide intrusion.
On the routine side, HVAC technicians handle a large number of so-called "clean and check" jobs for customers who get their HVAC systems inspected and maintained once or twice a year. These tasks are not difficult but very important to customers to ensure that their HVAC systems will operate flawlessly year round and last for a long time.
Most HVAC technicians work for contractors whose work may fluctuate quite a bit with the seasons. In the north, you may be working a lot of overtime in winter and find that work slacks off during the summer months. In the south, the opposite typically occurs. You will probably be asked to take any vacation time during the slack season.
Many states and local jurisdictions require HVAC technicians to pass a licensing exam. Increasingly, HVAC technicians must meet certifications required by employers or licensing jurisdictions that attest to skill working with certain types of equipment.
In my next blog we'll take a look at some of the key tools of the HVAC trade.
---