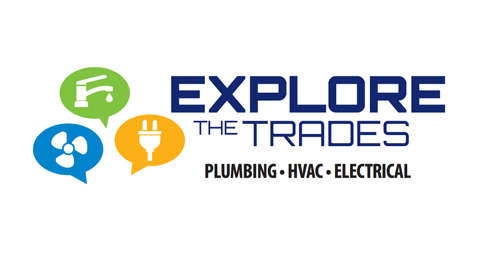 EXPLORE THE TRADES & NEXTECH ACADEMY
PARTNERED to
EMPTY the WAREHOUSE!
Explore The Trades and NexTech Academy partnered to "empty the warehouse" and in the process benefited plumbing, heating, cooling and electrical classrooms throughout Minnesota!
With all filming for NexTech Academy content completed, the St. Paul warehouse was no longer needed and the question remained, "what should we do with the equipment?" Through the outreach efforts of Explore The Trades, seven schools received equipment and tools integral to their classrooms, which was valued at over $21,000!
All of the recipients are listed below. Take a moment to read what this project meant to them and their programs.
Bemidji School District
Total number of students (grades 9-12): 1,459
Currently teaching: Plumbing
Emerging program(s): HVAC & Electrical
"Currently our construction program builds three and four-bedroom homes and we have recently expanded to include some plumbing instruction. We are planning on transitioning our home to include hydronic heating and/or mini-split systems, but have little supplies to teach those associated concepts.
We have approximately 100 students per year come through our construction program and feel this would be a very beneficial addition to what we are currently doing here at Bemidji High School. Thank you very much for considering our school and students for this wonderful donation."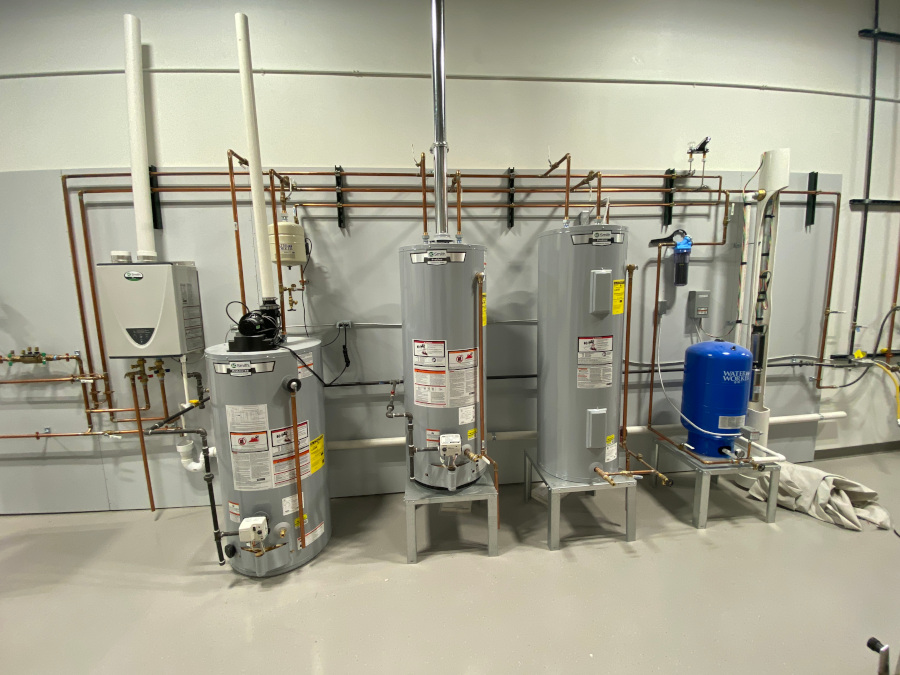 Floodwood High School
Total number of students (grades 9-12): 90
Emerging program(s): Plumbing & Electrical
"I have been in the trades for over 30 years and have now been a teacher for the past two years. I have now realized how much the students do not know about what jobs are available to them in the trades. I have plans to start and electrical and plumbing class to help add more knowledge and skills to our students. I desire to teach our students as many aspects of the trades that I can so they have an informed decision on what they want to do after high school. We currently have nothing in our school to support these trades and without the equipment where the students can learn in a hands-on environment, then it is not a plausible class to have. We are so appreciative of this opportunity."
New Ulm High School
Total number of students (grades 9-12): 696
New trades program(s): Plumbing, Electrical & HVAC
 "Next fall, we are opening a brand-new Career and Technical Education Center in New Ulm! These programs at the CTE center will be open to students from New Ulm and surrounding districts to enroll and earn industry certifications.
As a rural community, the demand for employees with skills in the trades is constantly high. We believe that the new programs we are starting at the CTE center will get more students interested in a future in the trades to fill the demand in our community. Being able to receive this equipment from your organization would be a huge jump start to launch our new classes and prepare students with the hands-on skills that necessary to be successful. Right now, we do not have any of the equipment that we are requesting. At our meetings, the issue of getting actual equipment for students to learn and train with has been brought up multiple times. When we heard about this opportunity to request items from you, the timing could not be more perfect. Receiving this equipment will take a huge burden off our instructors and allow them to focus on building curriculum that includes the hands-on learning that students need to learn the trades.
We appreciate being considered to receive equipment from your organization. Anything that we receive from you will be an important addition to the new programs that we will be offering to our students to fill the skills gap in our community."
Shakopee High School
Total number of students (grades 9-12): 3,200  
Currently teaching: Electrical
"Our students are introduced to residential electricity through basic home circuits and the electrical equipment we receive through this project will further enhance and add to their understanding of residential electricity. Thank you!"
Southern Minnesota Education Consortium
Total number of students (grades 9-12): 50
Emerging program(s): Plumbing, Electrical & HVAC
"We currently have a partnership with Riverland Community College for students to be able to attend programs that involve the trades. We currently do not have any equipment that allows use to give our students hands on experience to figure out their interest area. These sets will allow our students to be able to have prior experience before going for a college tour and enrolling in a trade specific program."
Southwest Metro Intermediate District 288
Total number of students (grades 9-12): 209
Currently teaching: Plumbing, Electrical & HVAC
"Our trades students build a 1,400 sq. ft. home each year and engage with contractors in the process and many are offered jobs during this project. I've found that MOST students are unaware of the mechanicals that surround them every day and this gives them a launching point to understand the equipment. Thank you for sharing this opportunity."
St. Michael Albertville School District
Total number of students (grades 9-12): 1,985
Currently teaching: Plumbing, Electrical & HVAC
"Our Home Repair class offers students the chance to learn more about what's in their home. We have about 25 kids in each class and they have the opportunity to learn about these systems. With this knowledge, they have the skills to use in their future home or in a career."
With special thanks to the Strategic Partners and industry vendors below, the equipment used by NexTech Academy has earned new life and will continue to train the next generation of tradespeople.
Ferguson

Goodman Manufacturing

Home Depot Pro

Johnstone Supply

Lennox

Noritz

Owens Corning

Rheem Water Heaters

Rheem HVAC

Viega

nVent/raychem

Spartan Tools
About NexTech Academy
NexTech Academy is a comprehensive, online technical training program for HVAC, electrical and plumbing technicians offered by Nexstar Network. Used by over 200 independently-owned residential service companies throughout North America, NexTech Academy offers self-paced training options that give companies the ability to build their skilled workforce in a digital, interactive environment. NexTech Academy received the prestigious Brandon Hall Group HCM Excellence in Learning Silver Award for Best Advance in Competencies and Skill Development in August of 2020.
About Explore The Trades
A St. Paul-based nonprofit, Explore The Trades if focused on bridging the technical talent gap to the service trades of plumbing, HVAC and electrical. Founded in 2005, the organization creates awareness of the trades through interactive career resources and partnerships with industry-leading residential service companies throughout North America. Explore The Trades works with small businesses throughout North America in building outreach programs and partners with high schools to build their catalog of skilled trades information.