At Explore The Trades (formerly the Nexstar Legacy Foundation), our mission is to recruit talented individuals to the plumbing, heating, cooling and electrical trades. These industries keep our country running. Jobs in these industries are in high demand and come with great pay, career opportunities and job security.
At Explore The Trades, we want to help you discover that these careers aren't just a choice – they're the best choice.
Founded in 2005, Explore The Trades is committed to developing the next generation of a skilled workforce by changing the perception of the trades. Focusing on students, the organization creates awareness through key industry statistics, scholarships and connections with residential service contractors throughout North America.
Explore The Trades is also committed to recruiting those with military service to the trades, as these individuals bring a special skill set that is valuable to the residential service industry. We refer to this program as Troops To Trades. Through connections with military installations and like-minded organizations, it's our goal to assist veterans find success in their civilian careers in the plumbing, heating, cooling and electrical trades.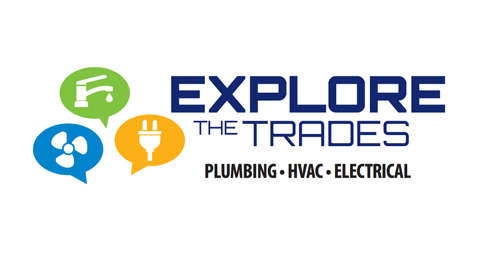 The Nexstar Legacy Foundation provides a channel for people in the home service industry to give back to their community. Businesses in the plumbing, HVACR (heating, ventilation, air conditioning, refrigeration) and electrical industries provided funding to start the foundation in 2005. The foundation launched a scholarship program attract talent to these industries. We raise funds with events and other activities.
"There is no richer emotion I know than the sense of contribution. The feeling that who you are as a person, how you have lived your life, what you have said and what you have done, has touched others in a deep and meaningful way, is an ultimate gift of life. IT IS YOUR LEGACY."
"Nexstar [Network]'s real mission is having made more people successful and wealthy than any other organization. The power of education and sharing is the focus of the new Nexstar Legacy Foundation."
"Every now and then you come across an organization comprised of very special professionals that have the insight and wisdom to help people because they know and feel it is the right thing to do. Built on goodwill toward young men and women starting out in their field of expertise, these pioneers started, built and continue to manage a foundation that's very existence is driven by giving back to an industry that has, through their own efforts, been so good to them. This foundation is called the Nexstar Legacy Foundation. Focusing on the future, building and supporting the leaders of our industry for years to come. The Legacy Foundation is one of a kind because it was built by contractors to better educate young mechanical professionals. Paving the way for a better work environment for thousands of new people who may not otherwise have had these future opportunities."