What is HVAC?
---
HVAC is an interesting acronym and HVAC is what most would call an industry term that stands for "Heating, Ventilation, and Air Conditioning." What does that mean? Simply stated, an HVAC technician's job is to repair and maintain the climate control of either residential or commercial buildings. It means that these professionals must know how to fix both heating and air conditioning systems, as well as the ventilation systems that move air.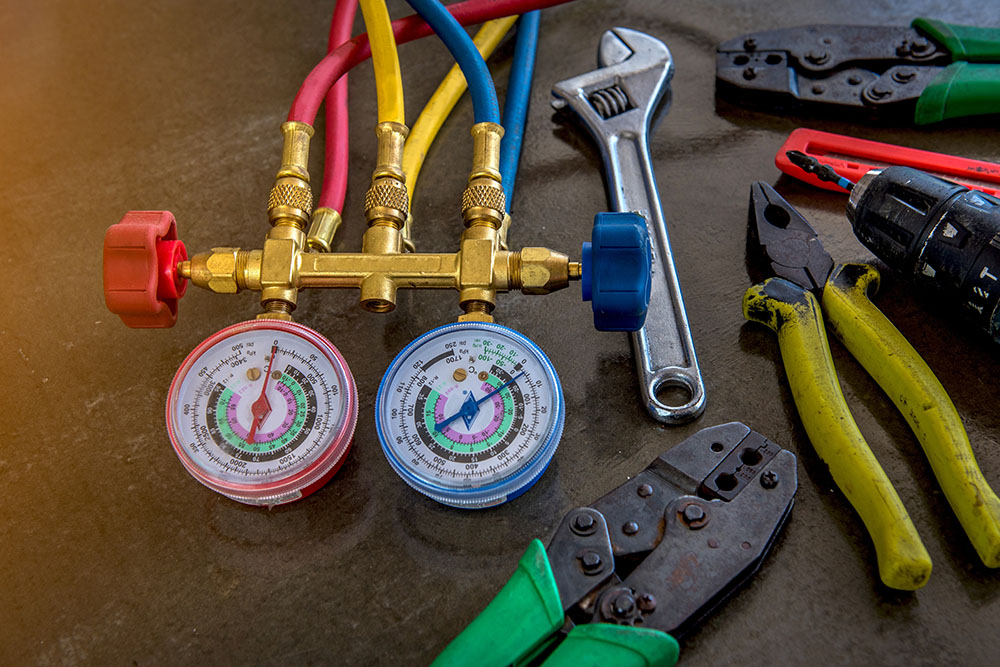 While furnaces and air conditioners are quite possibly the move important piece in a house, the average homeowner person may not realize how integrated these heating and air conditioning systems are! It's mainly for this reason that becoming an HVAC technician has become an in-demand career choice. HVAC technicians also make sure heating and cooling systems follow federal and state regulations and guidelines.
To do this, they use a wide variety of tools. Look inside an HVAC technician's toolbox and you'll find specialized equipment like voltmeters, combustion analyzers, and carbon monoxide testers. HVAC technicians have to be able to read and understand blueprints, schematics and technical data, so they can locate and repair these systems.
Technicians study the principles of refrigeration and learn the basics and applications of refrigeration systems, including the physical and chemical laws that apply to heating and cooling systems. They also learn to troubleshoot and repair residential gas heating systems.
Technology runs most of these systems today, so HVAC technicians must be able to use a wide collection of software programs and can monitor their work on their tablets or smartphones. They even have to possess a general understanding of plumbing because in some older homes, boilers and radiators are still in use.
Remember the "V" in HVAC? It's crucial to know how to effectively measure and regulate the heated or cooled air flowing through a home. Specialized formulas are used to calculate load capacities through the HVAC systems.
While a service and maintenance technician is a common role in the HVAC industry, you might consider other jobs in this career path.
An HVAC installer is responsible for just that – installing new heating and cooling systems in homes. Installers ensure the system components are set in correctly and setting ductwork to allow the system to work efficiently with airflow.
A comfort advisor works in a sales role at an HVAC company, developing marketing strategies to reach customers and maintain an existing client base. This position will travel to homes and speak with homeowners about a heating and cooling system that fits best within their lifestyle and budget.
Listen to the professionals to learn more about why they love the trades!