HOW TO BECOME AN ELECTRICIAN
---
We'll guide you step-by-step on your journey to a successful career as an electrician.
Electrical FAQs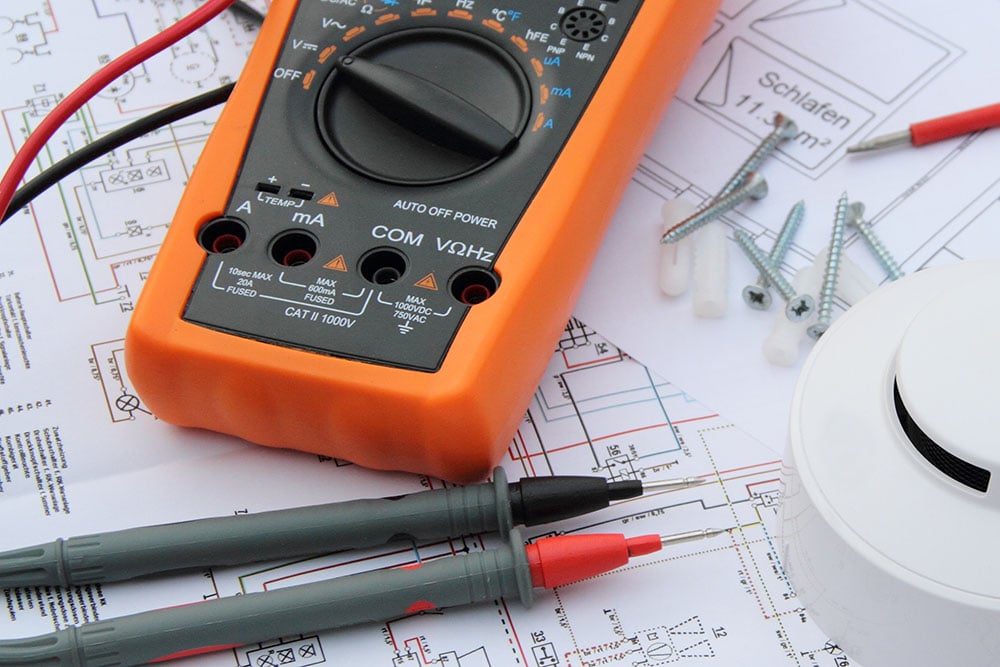 Get your high school diploma or GED.
An electrician needs a foundation in math (i.e., one year of algebra), science (i.e., physics) and practical courses (i.e., electronics).
Complete an apprenticeship program or training at a local trade school.
Although electrician licensing requirements vary from area to area, electricians usually must pass a location-specific examination that tests their knowledge of electrical theory, the National Electrical Code, and local electric and building codes.
Residential service careers are in demand all over the country.
THE ELECTRICIAN CAREER PATH
You can take advantage of any of these opportunities when you choose the electrical trade.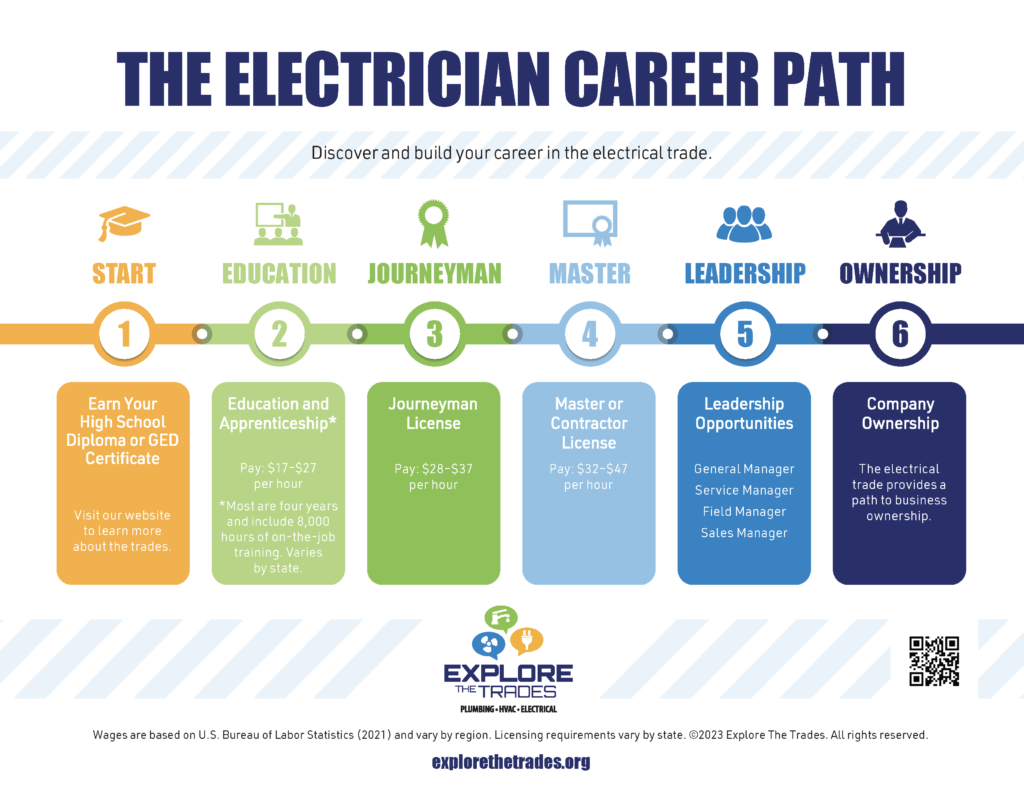 Why Become an Electrician?