The plumbing, HVAC, and electric industries' urgent need for skilled workers creates opportunities for women to enter and advance in these fields. Increasing the overall number of women working in the trades will also help to fill the imminent gap in the labor force that will be created with record-levels of upcoming retirements of skilled tradespeople. Jobs in the trades provide women with a chance for meaningful work with high wages. A woman can expect to earn 20 to 30 percent more in a skilled trade career. Here, we spotlight some women who have had – and continue having – amazing careers in the trades.
These careers provide:
High starting wage levels
A path to owning your own business
A hands-on job that is satisfying and physically challenging
These are steady careers – with work throughout the year
While some stereotypes still exist, the residential service industry has become more and more women-friendly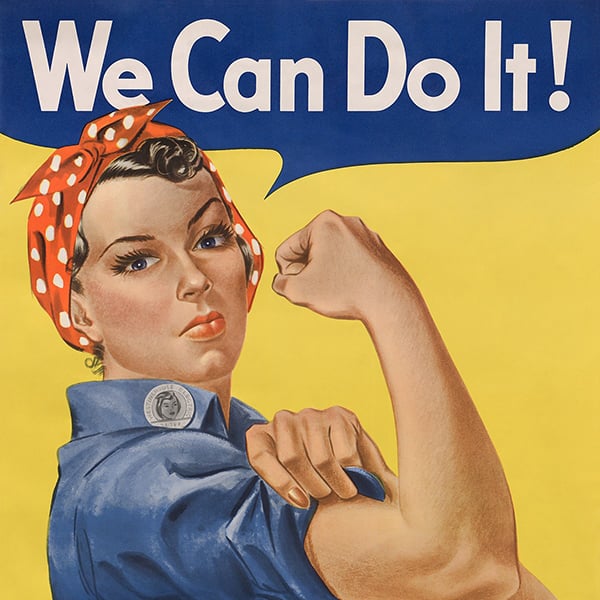 Meet a Scholarship Winner!
Emily is a recipient of the 2017 Jill Reed Memorial Scholarship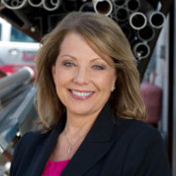 Her Story: Mary Jean was introduced to the industry in 1978, having started the business with her then-husband, Walter Anderson. At the time, she was working as a nurse, but went full time in the business in 1983, when she and Walter started their family. The Andersons worked together for many years, but divorced in 2000. They continued working together until 2004, when Walter decided to retire. Mary Jean bought out Walter and decided to move forward with the $4 million dollar plumbing business. In 2007, Mary Jean made a bold move. Like many residential home services contractors, she was compelled to add value to her business by offering more services to her homeowners. She branched out to heating and air conditioning. She bought a company called Air Best and opened it as a separate corporation, but still under the Anderson name. Today, Anderson Plumbing, Heating and Air has transformed their HVAC division and has hit $5 million in sales this year. The entire business will hit $11 million.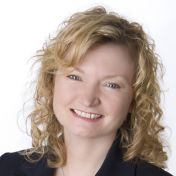 Her Story: Tammy Ferris is a licensed plumber and a well-respected leader and mentor across the continent. Tammy Ferris and her home service team give back to the community by donating their time and expertise to people in need. They have contributed plumbing upgrades and repairs, sewer cleaning, and furnace and air conditioning installation. With many pet owners on staff, they have a special place in their hearts for Pets, Inc., a program to rescue, care for and find homes for stray or stricken animals. In fact, The Gene Love company "spokes dog" Bucky is now lending his time and talent to the cause by barking up publicity for the organization!
Ferris' sets the tone for success at the top and it flows throughout her entire company. Especially the service technicians who carry out her charge to make people comfortable in their homes. "We are guests in every customer home and we want to make a positive impression from the moment we walk in the door," said Ferris. "Our technicians wear shoe covers and they are trained to listen and respond appropriately and respectfully." Innovation also drives Tammy Ferris. She says she loves introducing new products and services that can make life easier and more comfortable for Gene Love customers.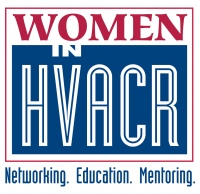 Women in HVACR
Women in HVACR is the first international organization for Women in the Heating, Ventilation, Air Conditioning & Refrigeration industry.
Our members are dynamic women making great strides in what has typically been a male-driven industry. We are engineers, sales associates, business owners, trainers, support professionals, and students representing manufacturers, suppliers, or contractors in our trade. Most importantly, we are laying a path for a thriving future in this industry for other women. In fact, our potential is so high that many men in the HVAC field have joined our ranks and continue to do so every day!
Women in HVACR invites you to join our organization as we mentor and educate others about the vast opportunities available in our field, and provide ongoing resources for educational and professional development that will help us expand our existing roles in the industry.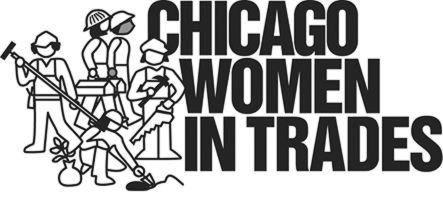 Chicago Women in Trades
Founded by tradeswomen in 1981, Chicago Women in Trades (CWIT) works for women's economic equity by increasing participation in well-paid, skilled jobs traditionally held by men and by eliminating barriers that prohibit women from entering and succeeding in these fields. We provide support, advocacy, and education to tradeswomen; work to increase training for women and girls to enter nontraditional jobs; provide assistance to employers, unions, and other service providers; document workforce trends; and advocate for policies and practices that support women's access to and retention in skilled training and jobs.
Sisters in the Building Trades
The mission of the Sisters in the Building Trades is to expand a network of active women that will affirm building trades sisters as a positive and growing part of the construction workforce. To increase the number of tradeswomen through cooperative recruitment efforts and mentoring support for enhanced retention. Hold regular meetings allowing women to network and share their experiences; match mentors to new tradeswomen; enter into partnership with disadvantaged women to provide encouragement and hope; and reinforce appropriate workplace conduct.

Oregon Tradeswomen, Inc.
Oregon Tradeswomen, Inc., (OTI) is dedicated to promoting success for women in the trades through education, leadership and mentorship. Founded in 1989 as a small support group led by four tradeswomen (an elevator constructor, two carpenters and an operating engineer), OTI was reorganized as Oregon Tradeswomen, Inc., a 501 (c)(3) non-profit, in 1999. OTI was founded on the principles that women deserve and can attain economic self-sufficiency through pursuing careers in the building, mechanical, electrical, and utility trades while helping and encouraging the trades industry build up a diverse workforce.
Today the organization is comprised of nearly 400 members, three programs, an annual trades career fair for women and girls, and the support of trades industry employers.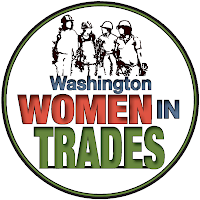 Washington Women in Trades
Washington Women in Trades (WWIT) is a community based, non-profit 501 (c)(3) organization whose mission is to improve women's economic equity and self-sufficiency through access and success in high-wage, high-skilled careers in the construction, manufacturing and transportation sector.
Australia
Women in Trades (Australia)
Women NSW provides leadership on action to improve the lives of women in NSW. It does this by developing policy and working with other government agencies, businesses and the community on projects that benefit women.
Women NSW is located in the Department of Family and Community Services. It reports to the Minister for Women, Pru Goward MP, and is the key adviser to the NSW Government on issues affecting women.