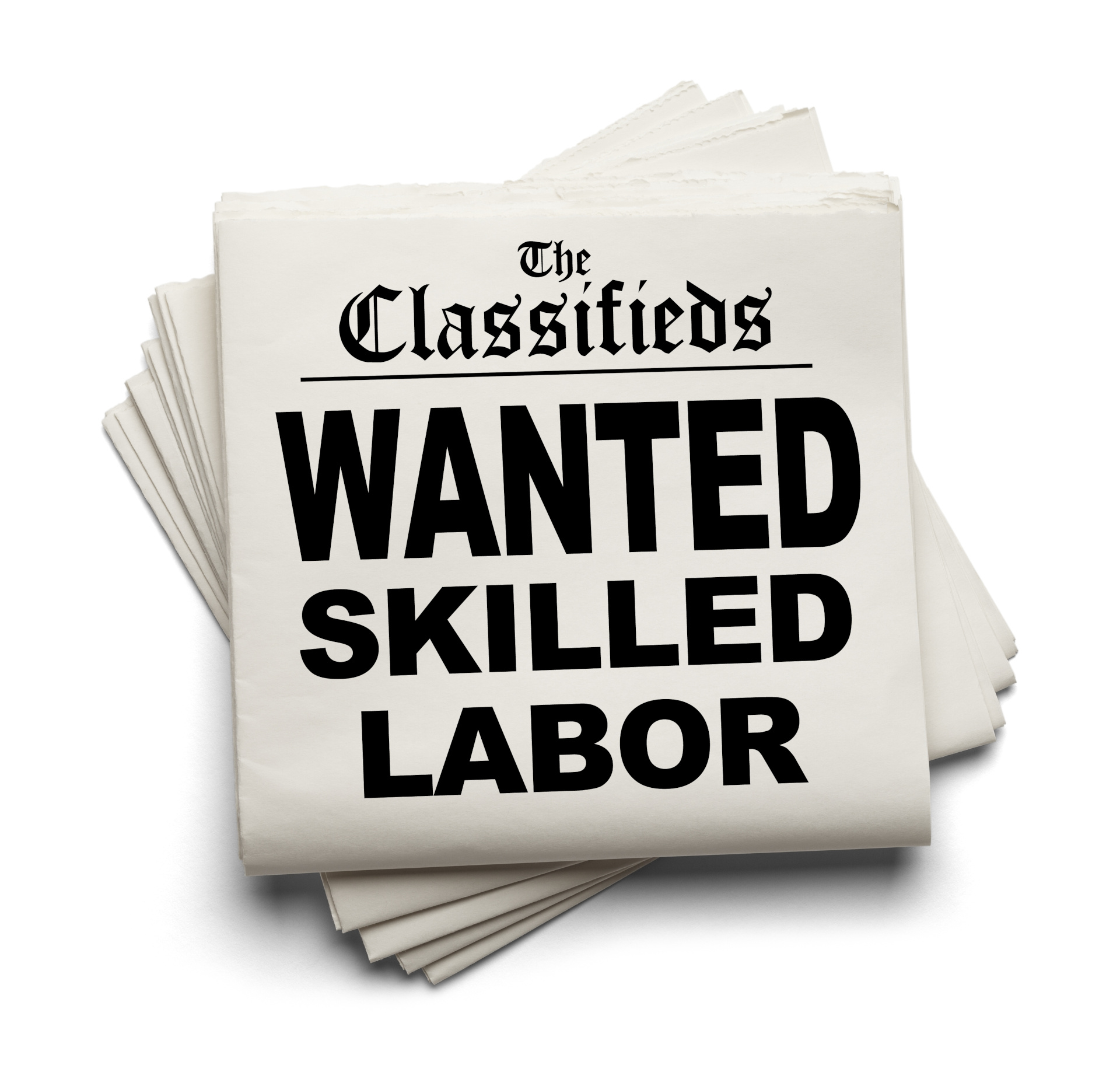 The Skilled Labor Shortage By The Numbers
A common theme addressed in this blog is the nationwide shortage of skilled trade workers and the opportunities that spring from it for people who do opt for a career in the trades. Hardly a week passes when I don't come across some startling information about this shortage. For instance, buried within an article in the August 21, 2021 edition of The Economist about 3-D computerized construction was a projection that 40% of existing construction workers are expected to retire in the next 10 years. Not nearly enough people are entering the trades to make up for all those retirees.
I'm going to share with you some other data and commentary from people in the know detailing the extent of the problem.
A BusinessWire article from last March includes a chart showing increases in the percentage of job openings for the skilled trades, and how long those jobs sit unfilled.
According to Ken Simonson, chief economist for the Associated General Contractors, 2.3 million construction jobs disappeared during the Great Recession of 2008 and its aftermath. Only 1.2 million jobs were added back.
Construction employment in July 2021 remained below the levels reached before the pre-pandemic peak in February 2020 in 36 states, according to an analysis by the Associated General Contractors of America of government employment data.
89 percent of contractors have trouble finding skilled workers. 83 percent of general contractors say the skilled labor shortage is making it difficult to meet deadlines. Some are turning down new projects because they don't have the capacity to get the work done.
Shortages of labor are among the factors contributing to rising home prices, according to the National Association of Home Builders. A survey of builders found that around two-thirds of NAHB members report shortages of plumbers, HVAC technicians and electricians.
A Wall Street Journal article from last June found that new hires in the construction industry declined by 107,000 even as job openings increased by 23,000.
An annual ManpowerGroup Talent Shortage survey finds that the skilled trades top the list year after year of jobs U.S. employers struggle the most to fill.
A survey by the Associated General Contractors found that 38% of its members had to increase base pay rates to attract and retain workers.
Still another factor is a sharp decline in the number of foreign workers, especially from Mexico, employed in construction. One statistic I read said that their numbers dropped from over 70,000 in 2016 to 44,000 in 2017. In the Covid era, even fewer foreign workers, legal or illegal, are crossing U.S. boundaries.
An episode PBS Newshour includes interviews with a plumbing contractor who tells of his plumbers making more than $100,000 a year, up to $200,000.
I could go on and on. Suffice to say that there are plenty of reasons to explore a trade career, and pay scales are going up as well.
---